Over two thousand years ago, man discovered that paper could be hardened and used to make such items as helmets, furniture and even coffins. Today the process, known as papier-mâché, has become a craft staple, making such items as piñatas and piggy banks. Papier-mâché, which means "chewed paper", involves wetting paper in a glue solution and then allowing it to dry. Once dried, the paper hardens. Hardening a single sheet of thin tissue paper is a bit tricky, as the paper may fall apart from the weight of the glue when drying.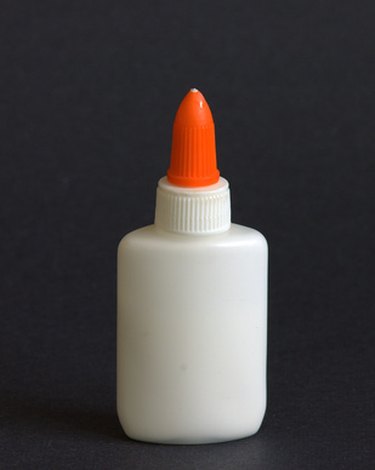 Step 1
Fill a container with a glue-like solution. This might be undiluted liquid starch, a mixture of two parts white glue to one part water, a mixture of three parts water to one part flour or another type of glue.
Step 2
Dip the paper briefly in the glue solution.
Step 3
Remove paper from the solution and wipe off any excess liquid.
Step 4
Hang paper from a clothesline and allow it to dry.