Things You'll Need
Foam board

Latex interior paint

Painters tape

Textured faux stone spray paint

Finishing nails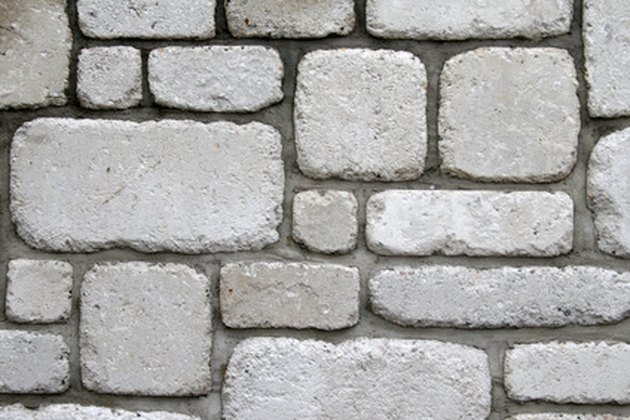 Disguise a regular interior wall to create the appearance of a dungeon or torture chamber for your Halloween decorating. Foam board allows you to easily create this look without power tools or heavy lifting. You can order large sheets of foam board online or purchase several smaller boards at a craft store.
Step 1
Paint one side of a large sheet of foam board with a latex-based interior paint in the color that has been chosen for the grout of the faux wall. If you use smaller boards, paint them at the same time to give the wall a seamless appearance. Let the paint completely dry before continuing.
Step 2
Apply painters tape to the dry foam board to create grout lines. Apply the tape in horizontal lines. Join the lines by staggering small pieces of tape vertically across the board. Use small pieces of torn tape to outline areas resembling stones.
Step 3
Spray a textured faux-stone spray paint onto the foam board. Cover the entire surface of the board. Immediately and carefully pull up the tape.
Step 4
Let the faux-stone finish completely dry.
Step 5
Hang the fake walls onto a real wall using finishing nails.
Warning
Be careful not to pull the spray paint off with the tape. If you wait until the stone finish paint dries, the tape will become difficult or impossible to remove.