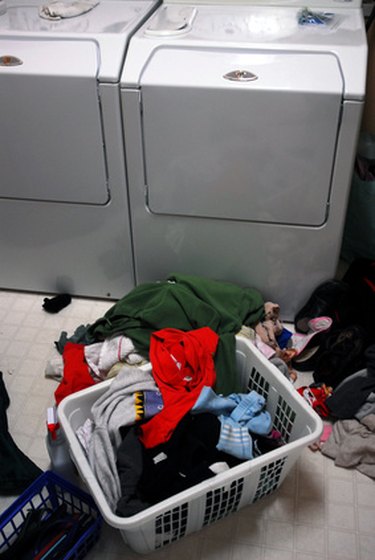 You may have seen boxes of borax for sale in your supermarket's laundry detergent aisle. According to "Extraordinary Uses for Ordinary Things," you can use borax, a natural, low-toxicity mineral, to clear clogged drains, get rid of sink stains, clean windows and mirrors, remove mildew from fabric, make rug stains disappear, kill weeds, neutralize the smell of urine and to perform a few other household miracles. It doesn't come as a surprise that you might decide to buy borax in bulk.
Step 1
Search for options online. Shop at Camden-Grey. In the search box, type "borax." The site will return two results. Click on "Borax Powder Bulk." A new window will display three weight options for you: 10, 25 and 55 pounds. Choose the option you want and type the quantity. Click on "Add to Cart" to initiate the checkout process.
Buy from Essential Wholesale, an online seller of natural, organic and unscented soap-making and other supplies. On the home page, type "borax" in the search box and click on "Go." On the next window, click on "Borax" to see the three weight options. Select the size and quantity you'd like and click on "Add to Cart" to go to checkout.
Choose one of the options Mountain Rose Herbs offers. They sell only cosmetic-grade borax powder, without any surfactants or detergents. You can use it as a natural emulsifier and preservative in home-made moisturizers, scrubs and bath salts.
On the home page, type "borax" in the search box and click "Go." Choose the weight you want and click on "Add to Cart" to finish your purchase.
Step 2
Buy bulk borax to distribute commercially. For example, you can buy it from Rio Tinto, one of the companies that mine borate and process it into borax. This option is if you need the mineral in large quantities to distribute to stores that will then sell it to consumers.
Step 3
Import bulk borax. You have to follow the trade laws of the country you're importing to. In the United States, the U.S. Customs and Border Protection Office of Trade Relations is the agency responsible for authorizing and overseeing international commercial transactions. See Resources for the agency's tips for importers and exporters.