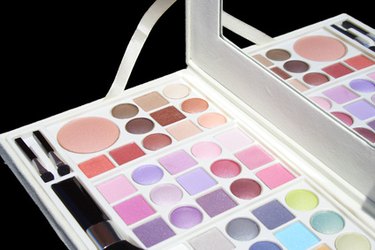 Caboodles is a line of cases designed to store cosmetics. The company manufactures these cases in a variety of shapes and sizes. The ones sold at most superstores are for use by individuals, while larger cases sold at cosmetic supply stores are used by cosmetologists and makeup artists. All Caboodles cases--for everyday consumers as well as makeup artists--come equipped with a secured closure that locks into place. This prevents the case from coming open by accident, which could ultimately cause your cosmetics to fall out, spill and break.
Step 1
Place your fingers under the locking closure, pulling the underside of the lock out and away from the case. The lock should now be horizontal to the case.
Step 2
Push the lock in, toward the case, and lift. The case will now open.
Step 3
Lock the case by closing the lid, closing and pushing in the lock on the case, then pushing the lock up. This will lock the closure into place.