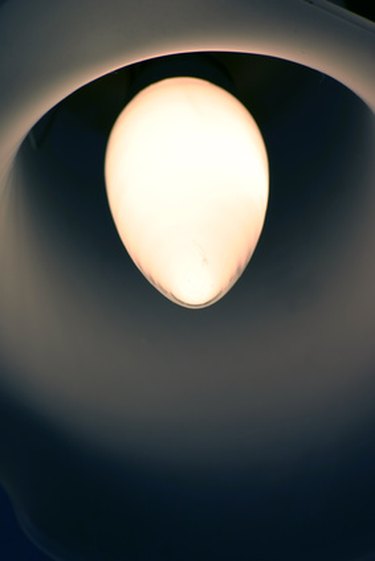 Many households today use low-voltage lighting or energy-efficient lights to enhance the features of their yard and the overall look of their home. There are visual tricks, like using small lights designed to light up walkways and spotlights that you can use to highlight trees. On special occasions like Christmas, temporary floodlights or multicolored spotlights can also provide splendid effects. These methods of lighting can furnish the appearance of your home without wasting too much energy and money.
Step 1
Plan how you want to customize the appearance of your yard and home. Walk outside at night to study your front lawn. Notice the specific areas where potential lighting could draw the eye and create dimension. Factor in only minimal lighting sets to create an attractive and well-balanced display. Remember that too much lighting will look too bright and use too much energy.
Step 2
Visit at any hardware or home-improvement store to make your purchases. Buy specific low-voltage lighting for your house, depending on what kind of lights you want. You can buy path lights for the walkway of your house. Use up-lights to position on the floor of your landscape to light up trees and stone walls. Floodlights with motion sensors are functional for driveways.
Step 3
Check to see if you have the right size transformer for your lights. This transformer has a built-in timer and also converts 120 volts to 12 volts. The transformer will be made specifically for your lights, if these lights were from a kit. Too much voltage will result in an overload. Ask a professional, usually where you've made your lighting purchases, if the transformer will work for the lights you've chosen.
Step 4
Program and install your transformer according to the directions from the manufacturer. This means that you will also have to coordinate the timer on your transformer. Modify the built-in timer, specifying how many hours per day you want the lights turned on. Plug the transformer into a safe outdoor electrical circuit that has a cover.
Step 5
Assemble your lights and lay them out on the lawn. Screw in your light bulbs and protective coverings. Lay the complete lighting fixtures out on the lawn about 8 feet apart from each other. Prepare to attach cables to them.
Step 6
Attach proper low-voltage cables to your lights that should connect all the way to your transformer. String the cable along the side of the pathway and underneath obstacles like bushes. You may want to bury your electric cable. To do this, dig no deeper than a 3-inch trench for your cable. Have this trench run along the side of a walkway or out of plain view. Cover the trench to match the landscape around it.
Step 7
Stake the light fixtures into the ground or securely clamp the lights into place. Position each lighting fixture according to where you want the emphasis to be. Double-check all of the connections to make sure that they are wired correctly. Make sure your transformer is securely in place. You should be ready to plug in the transformer now and see if the lights turn on.
Tip
You may want to consider buying energy-efficient lights since they dramatically save energy and help the environment.
Warning
Remember that a proper transformer is important because it minimizes hazards.