Things You'll Need
Laserjet printout or photocopy of your photo

Colorless blender pen

Wooden spoon

Tape (optional)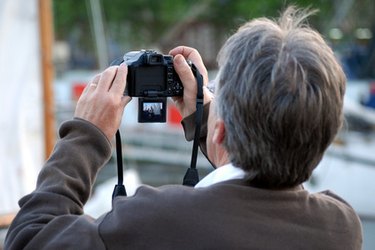 Transferring photos is a straightforward process that can add an interesting dimension to a variety of art and crafting projects. Plexiglass is a versatile and durable crafting material, but you can make it even better. Why settle for generic clear plexiglass when you can customize it with your own photographic imagery? With a few easy-to-find tools, you can transfer photos onto plexiglass in less than an hour. This photo-transfer process will also work with other surfaces, including cloth, paper and metal.
Step 1
Print the photo to be transferred using a laserjet printer. If you don't have a file for your photo on your computer, or don't have access to a laserjet printer, a simple photocopy of the photo will work fine. Fresh prints and photocopies work best: wait until you are ready to do the transfer before printing.
Step 2
Lay the photocopy or print face down onto the plexiglass. Saturate the paper with your blender pen, using steady, even strokes. One pass with the pen should be sufficient. If you are transferring a large image, use tape to hold to hold the image in place while you work.
Step 3
Burnish the back of the paper with the back of the wooden spoon. The harder you press, the higher the quality of the image transfer. Burnish the entire image evenly, without moving the paper.
Step 4
Slowly peel back one corner of the paper to check the image transfer. If it is too light, re-wet the paper with the pen and burnish again.
Tip
Look for blender pens in the marker section of any art supply store or order them online.
Warning
Blender pens contain xylene, which should only be used in well-ventilated areas.