Things You'll Need
Plaster of Paris object

Waterblok or other waterproofing agent

Painbrushes

Paint

Clear sealer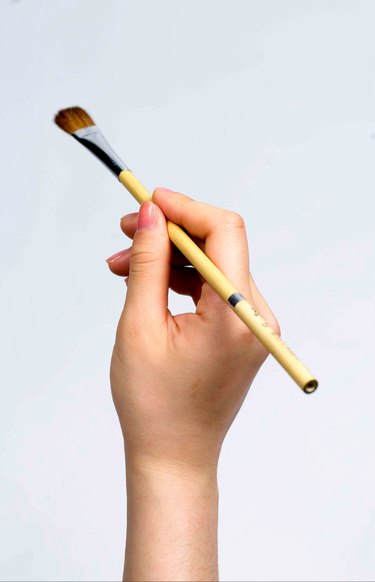 Plaster of Paris is an extremely porous material when dried, and as such, will absorb any new water that touches its surface. In order to waterproof plaster of Paris for outdoor use or for temporary exposure to water, you must fill in as many surface pores as possible. The most common fillers used on this type of plaster are resin, wax and shellac, which all work to varying degrees of efficacy. Although you cannot create a perfectly waterproof plaster of Paris piece, as eventually some moisture will get through the surface treatment, you can give your creation some degree of protection from the elements.
Step 1
Allow the plaster of Paris object or sculpture to dry thoroughly.
Step 2
Create a clean, protected workspace in a well-ventilated area. Move the object to the new workspace.
Step 3
Coat the plaster with a waterproofing agent, such as Waterblok or marine resin, which penetrates through the surface pores. Let the agent dry completely.
Step 4
Repeat Step 3 as needed to completely seal the plaster object, letting each layer dry completely. When dried, you will have a plain waterproof plaster object.
Step 5
Apply your paint colors as desired, over the dried waterproofing agent. Let the paint dry thoroughly.
Step 6
Spray the entire plaster of Paris object with a clear sealer or shellac to protect the paint job. Let the sealer dry before placing the plaster creation outdoors.
Tip
You may need to use a waterproof paint or waterproof sealer over your paint job, as the waterproofing agent was placed underneath the painting layer.