Decorating your commode with a crocheted toilet tank cover is a clever and creative way to add charm to any bathroom. There are many patterns and materials to choose from when creating a toilet tank cover. Use an antique cotton-thread pattern for a vintage-style bath or something bold and funky to complement a more modern bath decor.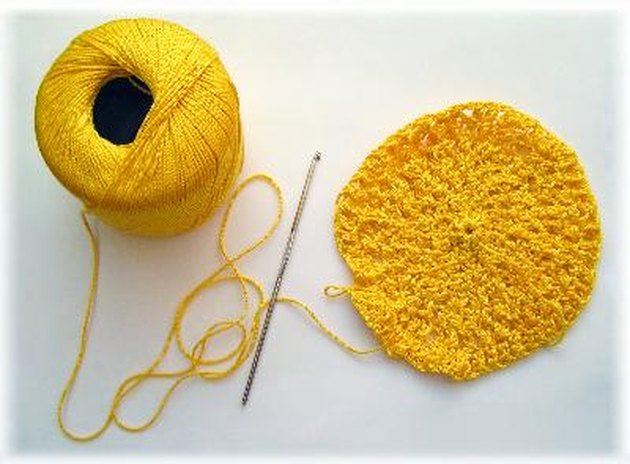 Things You'll Need
Pattern

Yarn or thread

Crochet hook

Tape measure

Elastic or ribbon
Step 1
Measure the toilet tank before choosing the pattern. When choosing the pattern for the toilet tank, choose a pattern that will match your bathroom and fit the tank. Some patterns use elastic to hold the crocheted tank cover, some will call for ties. Some patterns are just for the tank lid and seat, while others include directions for the entire tank, lid and seat.
Step 2
Choose yarn that washes well. Toilet tanks can sweat, allowing the crocheted toilet tank cover to become dirty from absorbing the moisture. The pattern you choose should be easy to remove and replace for washing regularly to keep it from becoming unsanitary.
Step 3
Purchase enough yarn to finish the entire project. Start the crocheted toilet tank cover according to the pattern directions. Most patterns begin with the top and work down. Sew or insert elastic or ribbon to secure the tank cover on the toilet tank.
Tip
Always check your gauge. The right gauge will insure the proper fit.