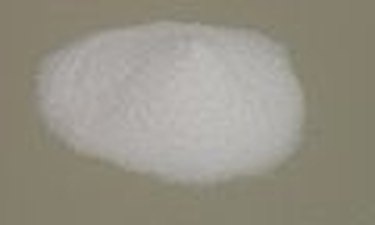 Scouring powder is used on many surfaces throughout a home to scrub away grease, grime and dirt. Scouring powders are used in kitchens, bathrooms on pots and pans, in garages, etc. Many store bought scouring powders have a distinct chemical odor. I do not like using a household cleaner with a harsh chemical smell around myself or my family. I also like to know exactly what ingredients I am using to clean the items my family is coming in contact with. Scouring powders are also expensive. If I can save money and clean just as effectively, I will always choose to save money on my cleaning products. The only thing I give up is spending extra money! Scouring powders are a perfect example of being able to make a common product yourself at a fraction of the cost.
Step 1
In a clean, glass, lidded jar add 1/2 of a cup of baking soda, 1/2 of a cup of Borax and 1/2 of a cup of salt. Choose a jar that will leave room after all of the ingredients have been added to allow room for mixing.
Step 2
Place the lid tightly on the jar and shake the jar vigorously to thoroughly mix all ingredients. Be sure to clearly label the jar with all of the ingredients.
Step 3
Sprinkle the scouring powder on the bottoms of pans and all other surfaces you would normally use scouring powder.
Step 4
Dip a sponge or rag in plain water to scrub off grease, grime, dirt and stains from surfaces.
Step 5
Store in dry area with the lid securely in place. keep out of reach of children and pets.