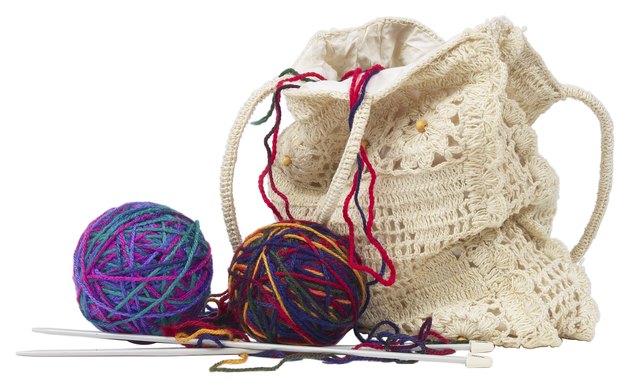 Crochet can be used to make a variety of baby gifts, from hats to booties to sweaters. Crocheted baby pods are ideal for snuggling and swaddling, and keep baby cozy and warm during cool nights. Make a crocheted baby pod the same way you would make a hat; you just have to make a few more increases and rounds.
Step 1
Crocheting a circle. Make 12 double crochet stitches into that circle and join with a slip stitch. You will work this pod from the bottom up, so this is the base of your pod.
Step 2
Increase your rounds until the pod's circumference measures the circumference of baby's hips. If you do not have a baby to measure, you will want to increase for approximately five rounds.
Step 3
Work evenly in the round until your pod reaches baby's shoulders. If you do not have a baby to measure, this will be approximately 32 rounds.
Step 4
Crochet halfway around on round 33 and leave the remaining stitches unworked. Work back and forth across these stitches for 10 more rows. This will form a cushion to the pod to cover the back of baby's head, but leave the front portion open for baby's face.