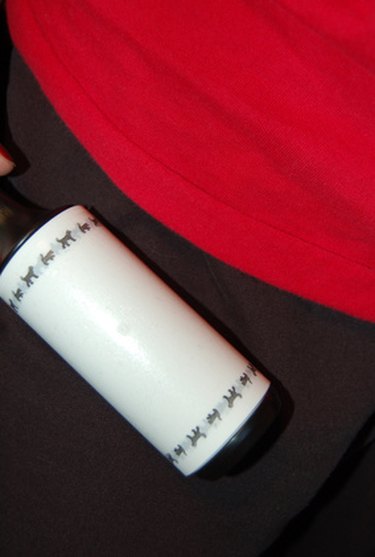 Wool is a durable fabric that provides warmth, making it a perfect fabric for a coat or jacket. Hair can sometimes gather on the wool, either from your own hair or pet hair that comes into contact with the coat. In either case, it is important to get rid of the hair so the wool coat can keep its attractive appearance. Keeping a few simple tools on hand will allow you to clean the wool jacket when necessary.
Step 1
Brush the wool after each wear with a wool brush. These are soft-bristled brushes that will collect hair, lint, and dust from the coat without deteriorating the quality of the wool.
Step 2
Rub a lint roller over the jacket when the wool brush alone will not remove the hair. Use a fresh piece of sticky paper, and run the lint roller downward, with the grain of the wool.
Step 3
Hang the jacket in a closet when it is not being worn, which will prevent pet hair and similar elements from collecting in the wool fibers of the jacket.
Warning
Never machine-wash the wool jacket. Have the jacket profesionally dry cleaned when needed.