Things You'll Need
Painting/Photograph

Frame

Sheet of Matting if Picture is not standard size

Pre-cut matting if picture is standard size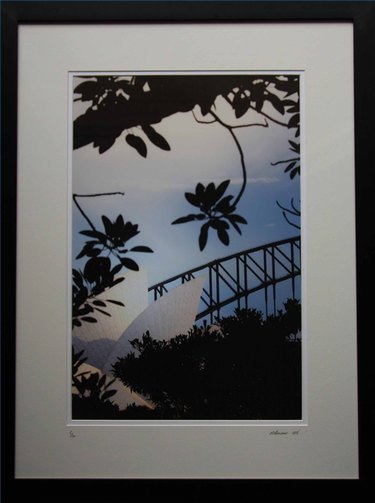 A picture that is matted correctly to match the decor of a room can complement it nicely. However, the cost of custom-framing can be hundreds of dollar and too expensive for those of us who like to be frugal. This following guide will explain how to mat and frame a picture of standard size and how to custom-cut your own matting for a picture that is not a standard size.
Step 1
Once you've got your picture or photograph picked out, head to your local craft store to pick out a frame and matting, if you don't already either. Craft stores like A.C. Moore have a great selection of frames and matting, and even a section for custom-framing if you're willing to spend the money!
Step 2
If you don't already have a frame and you want to use matting, you have to pick out a frame that is bigger than your actual picture. Usually you have to buy a frame one size bigger than the size of your picture if you want to use matting as a border.
Step 3
After you've decided on a frame, head over to the matting section where pre-cut matting is available. The matting packaging should indicate what frame the matting will fit into and what size of a picture it can border.
Step 4
If your picture isn't a standard size, framing and matting your picture is a bit more tricky. Rather than buying standard matting you'll have to buy a sheet of matting and cut it to fit your picture yourself.
Step 5
Buy a frame that is bigger than your picture and wouldn't look funny when the picture is surrounded by matting. When you get home, measure out the size of the picture and then mark this size on the matting. Also mark the size of the frame on the matting sheet so you know how large to cut the square.
Step 6
Use either a professional matting-cutter or even just a pocket-knife to cut at the pencil lines you've marked. After the middle piece is removed, place the picture within the opening.
Step 7
Use small pieces of tape to secure the picture into place. Transfer the matting and picture to the frame, and replace the back of the frame.
Warning
Use of a professional matting-cutter, pocket-knife, or any other sharp items can result in injury. Use any of these devices with caution to avoid injury to self and others.