The next time you'd like to catch some serious z's, snuggle up with a weighted blanket and wake up on the right side of the bed every morning. If you have insomnia or sensory integration issues, a weighted blanket just might be the drug-free sleep aid you've been waiting for. Applied pressure from a heavy blanket throughout the night has a relaxing effect which is soothing and calming. A weighted blanket will relax the nervous system and encourage dopamine and serotonin production, which later converts to melatonin to make you sleepy. Although these hefty blankets are quite effective in resolving many sleep issues, they can be very expensive to purchase and ship. Making your own will not only save you money but you can also get creative and design a unique blanket with any color or pattern to match your own decor. The phrase "sleep tight" will have a whole new meaning when you wrap up at night with one of these weighted blankets.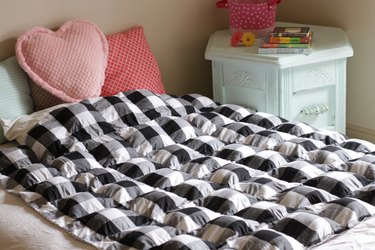 Things You'll Need
1 1/2-yards of pre-washed cotton fabric for the top

1 1/2-yards of pre-washed cotton fabric for the bottom

Pins

Washable marker

Measuring tape or straight edge

Kitchen scale

Poly pellets

Polyfill stuffing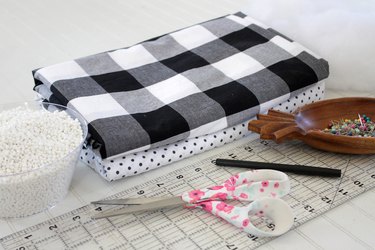 Step 1
Place the two pieces of fabric with right sides together. Pin the two long sides and one short side.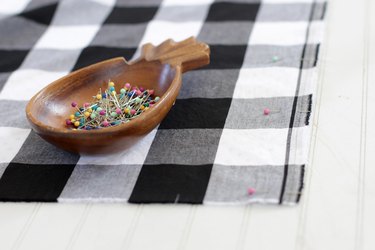 Step 2
Fold out a 1/2-inch on both raw edges of fabric on the open side and pin in place.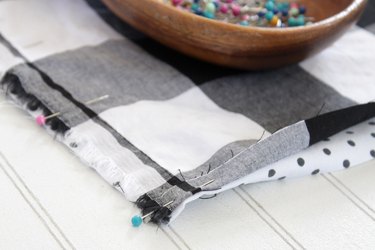 Step 3
Sew a double seam on the three pinned sides. Be sure to remove the pins as you sew.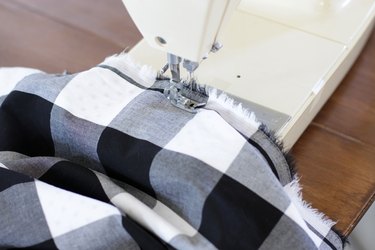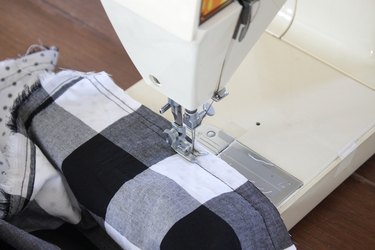 Step 4
Press over the 1/2-inch folds on the open side.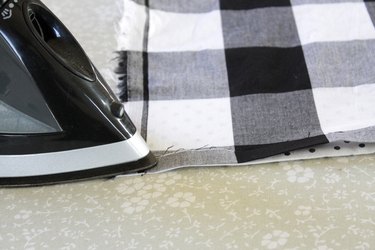 Step 5
Turn the blanket right side out and press the seams.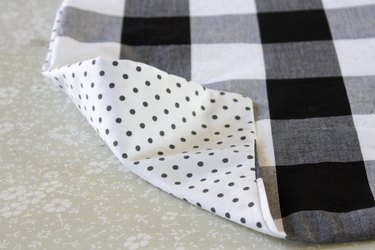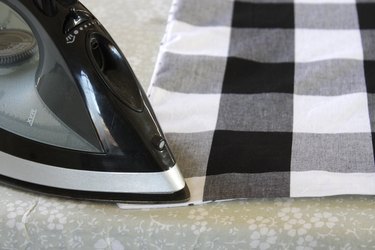 Step 6
Measure, mark and sew every 6-inches to create columns down the blanket. Each column will have an opening at the top.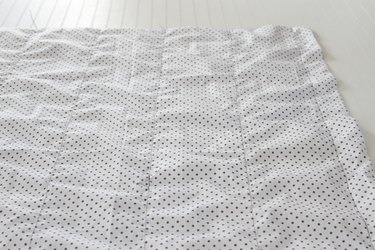 Step 7
Weighted blankets should only weigh 10% of the person's body weight. So, if you're making it for a 50-pound person, you need to buy a 5-pound bag of poly pellets. To determine how many pellets to put in each pocket, first change the pounds to ounces. 5-pounds of pellets converts to 80-ounces. Divide the ounces by the number of pockets in your blanket. On this blanket, the pockets will be 6-inches by 6-inches so there are 54 pockets. 80/54 is 1.5 so you'll need to measure 1.5-ounces of poly pellets for each pocket.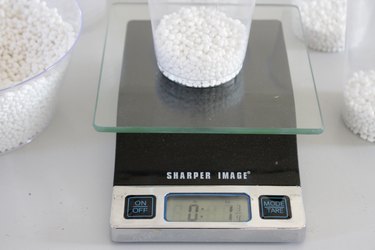 Step 8
Pour 1 1/2 ounces of poly pellets into the column, then push a handful of stuffing down to the bottom of the column. Repeat this in each of the seven columns. Pouring the poly pellets first then adding the stuffing next will keep the pellets away from the seam line.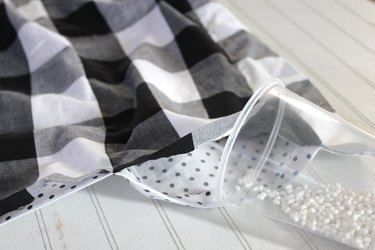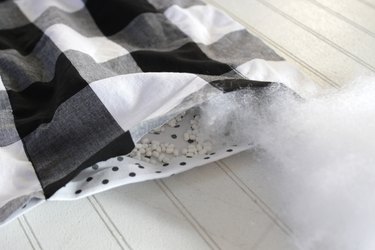 Step 9
Pin and sew across the blanket to form 6-inch pockets filled with pellets and stuffing.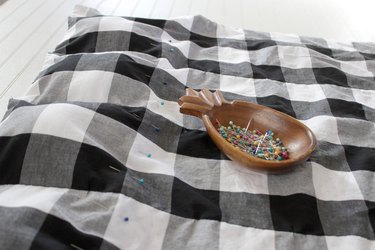 Step 10
Now go back to the top and pour in the pellets, then push the stuffing down to the bottom of each of the columns again. Pin and sew across to create another row of 6-inch pockets. Repeat this until all the pockets are filled. Pin and sew across the top of the blanket with the pressed raw edges tucked in.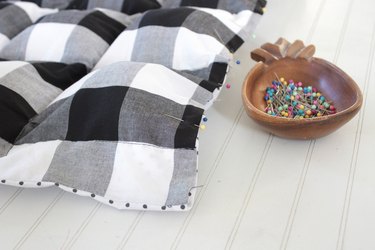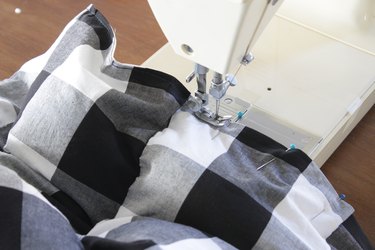 Step 11
Now you're ready to relax, be calm and get a great night of sleep. Sleep tight!!