Fresh-from-the oven cookies are nearly impossible to beat, and homemade peanut butter cookies are an all-time classic that most people enjoy. This recipe can easily be adapted to incorporate any type of nut butter, including cashew, almond, or hazelnut to fit any dietary needs or palate preferences. One of the best parts about baking cookies at home is the dough can easily be refrigerated or frozen right up until you're ready to bake the cookies, ensuring your cookies are fresh-out-of-the-oven every time.
Things You'll Need
1/2 cup (1 stick, or 8 tablespoons) unsalted butter, softened

1/2 cup granulated sugar

1/2 cup light brown sugar, packed

1/2 cup peanut butter (see note)

1 large egg

1-1/4 cups all-purpose flour (see note)

1/2 teaspoon baking soda

1/2 teaspoon baking powder

1/4 teaspoon ground cinnamon, optional

1/4 teaspoon sea salt
Tip
You can use creamy or crunchy peanut butter, and also unsweetened or sweetened. Avoid using peanut butter that has a great deal of oil separation to avoid the need to stir the peanut butter.

For gluten-free cookies, use gluten-free all-purpose flour for this recipe.

If you don't have brown sugar on hand, you can replace it with regular granulated cane sugar.

Replace the sugars with coconut sugar to make this recipe refined sugar-free.
Substitute 7 tablespoons of softened coconut oil for the butter in order to make this recipe dairy-free.
Step 1: Gather Your Ingredients
Collect the ingredients you need for the recipe, using any substitutions as noted above.
Step 2: Cream the Butter and Sugar
Add the softened butter and sugars to a stand mixer, or a mixing bowl. Beat until creamy.
Add the peanut butter and beat until well combined and creamy.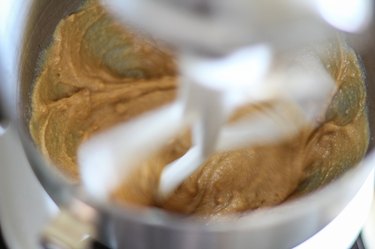 Add the egg and mix just until combined.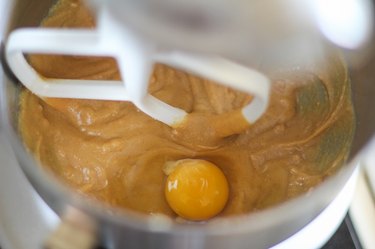 Step 3: Add the Dry Ingredients
Combine the flour, baking soda, baking powder, cinnamon, and sea salt and stir well so that the dry ingredients are well incorporated.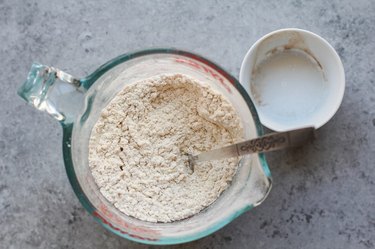 Pour half of the dry mixture into the mixer with the wet ingredients. Beat just until combined, then repeat for the remaining half of the dry ingredients.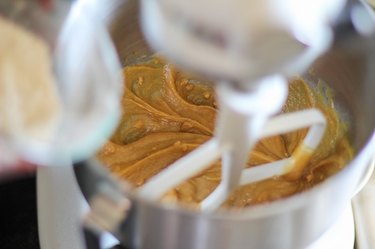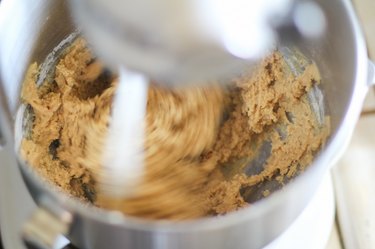 Step 4: Refrigerate the Dough
Transfer the cookie dough to a sealable container. Cover and refrigerate for at least 3 hours, up to 12 hours.
Step 5: Prepare the Cookies
Preheat the oven to 350 degrees Fahrenheit and line a large baking sheet with parchment paper. Form small balls out of the dough and place on the parchment-lined baking sheet.
Using a fork, flatten the balls by scoring the dough with a fork twice with a crisscross pattern.
Step 6: Bake the Cookies
Place the tray of cookie dough on the center rack of the oven. Bake for 10 to 14 minutes, or until cookies reach desired level of crisp. For chewy cookies, bake 8 to 9 minutes.
Remove cookies from the oven and allow them to sit 5 minutes before transferring them to a wire rack to cool. Serve and enjoy.