Things You'll Need
2 cups champagne or white wine

2 cloves garlic, finely minced

1 cup white onion, finely chopped

4 oz. dry mustard powder

3 drops Tabasco sauce

2 tbsp. honey

1 tbsp. canola or sunflower oil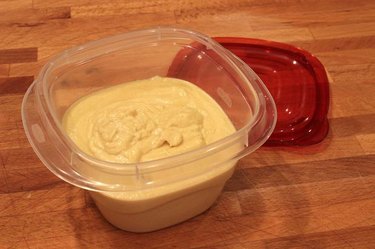 Dijon mustard is a taste treat, a tangy departure from traditional yellow mustard. Dijon is versatile and can be used not only as a condiment on hamburgers or hot dogs, but added to give a gourmet twist to number of delicious meat, fish and casserole dishes. Making homemade Dijon mustard is easier than you think, requiring only a few minutes of time and some very basic ingredients.
Step 1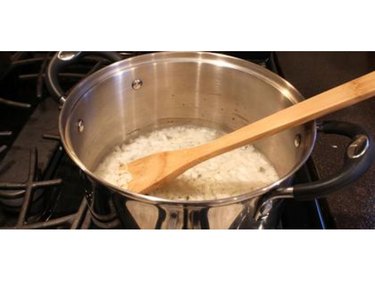 Place the champagne or white wine in a small saucepan and bring it to a boil. Add the minced garlic and chopped onion to the hot mixture, and continue to boil for five minutes. Transfer the mixture into a bowl and allow it to cool completely.
Step 2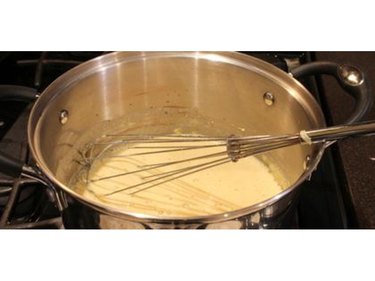 Remove the onion and garlic by pouring the mixture through a fine strainer. Put the strained mixture into a saucepan and add the cooled champagne. Add the dry mustard powder and whisk until completely blended.
Step 3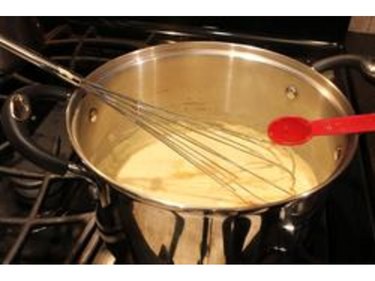 Heat the mixture on medium heat, stirring constantly with a wire whisk until smooth. Stir in the Tabasco sauce, honey and salt and continue to heat and stir until the mixture thickens.
Step 4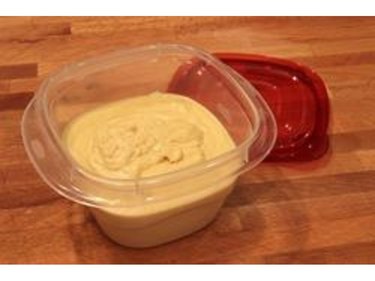 Remove the saucepan from the heat and allow it to cool completely. Poor the cooled Dijon mustard into a plastic or glass container and store it in the refrigerator. Although the Dijon mustard can be used immediately, leaving it at least 48 hours will allow the flavors to blend.