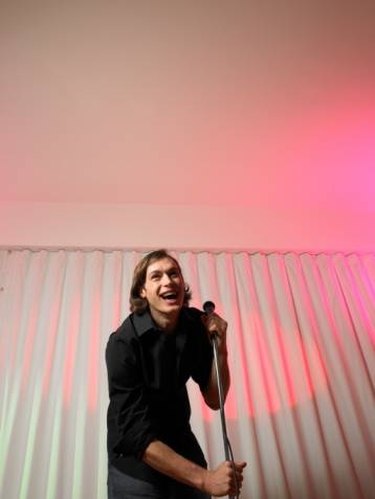 A roast party is a great way to come together with friends and loved ones to have good clean fun. The roast party would consist of individuals cracking humorous jokes or telling humorous stories about a particular individual or individuals. This is commonly referred to as "roasting." In order to make your roast party a success you need to have an audience to laugh along with you. You can attract your audience by sending out invitations.
Step 1
Open the software program on your computer that will allow you to create your roast invitation. Microsoft Word and Adobe Illustrator are two great programs that you can use to create your invitation. You can also create invitations for your roast on websites such as Evite and VistaPrint.
Step 2
Select an invitation template from the software program that you are using. Once you have opened the template, insert graphics on your invitation. You can use graphics that are relevant to the roasting party theme such as comedian pictures, or you can use photos of the individual who is being roasted.
Step 3
Enter text onto your roast invitation to let the invitees know the details of the event. You should include the date of the roast, time, location, theme, dress, etc. Specify whether or not everyone will be able to roast or if the roasting is only limited to a certain few. By letting the individuals know that they have a chance to roast someone, they can start preparing their lines and jokes ahead of time. Also include whether or not individuals attending are being asked to bring party items or dishes to the roast.
Step 4
Insert the contact information on your roast invitation so that individuals can RSVP if they will be attending. This will help you to get an accurate headcount of those who will be attending your roasting party.
Step 5
Send out your roast invitations via postal mail or email.