Things You'll Need
Dremel

Metal hammer

Dapping hammer

Steel alphabet set

Razor engraving tool

Torch

Pickling solution in crock pot

Sandpaper

Buffing tool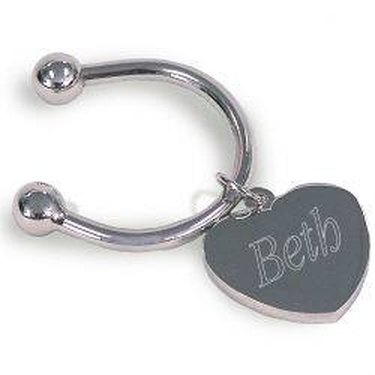 Engraving a piece can make it stand out and help create a special gift or sentiment. Having professional engraving done can get quite expensive, especially because it's charged at a rate per letter. With a little practice and the right tools, you can start to engrave your own pieces.
Step 1
Remove any grime or dirt from the surface of your silver piece.
Step 2
Use a torch to heat up the silver piece until a slight orange color is seen all over. This makes the metal soft and better for accepting the engraving. Allow to cool slightly and then place into pickling solution to clean off from heating.
Step 3
Sand off any remaining residue from the heating. Be sure there are no scratch marks left on the silver.
Step 4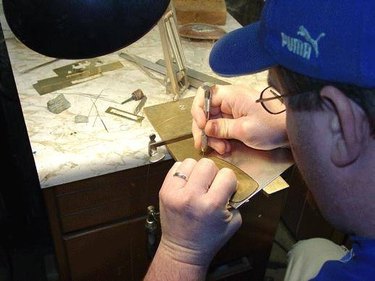 Practice your design on a scrap piece of metal such as copper. Place the razor engraving tool into the dremel and tighten.
Step 5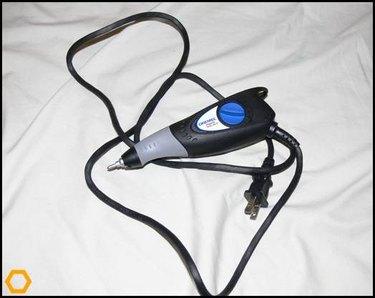 Press firmly into the metal with the razor tip and draw out your inscription or design. Go over it a few times if needed to deepen the depth of the engraving. This tool will shake quite a bit, so be sure to hold it firmly and keep it steady.
Step 6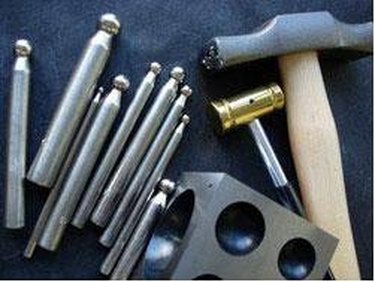 Take the dapping metal hammer and the steel alphabet set. Place the letter of choice against the metal and use the hammer against the back of the steel template to engrave the letter. Repeat for each letter. Be careful that your spacing is done accurately.
Step 7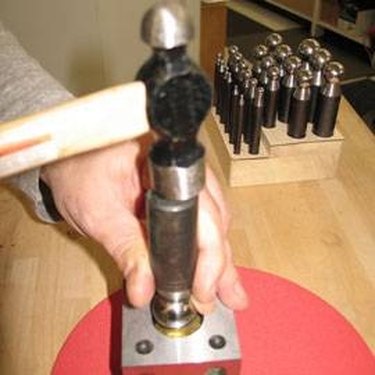 Repeat your design now onto the silver piece once the practice piece has turned out how you like it.
Step 8
Use a buffing wheel or dremel tool to shine the silver piece. Inspect the piece to make sure it is ready to give away.
Tip
Check out different types of scripts and calligraphy and practice writing them out before starting your engraving.