Things You'll Need
Flexible neon wire

Glue gun

Wood

Pencil

Paper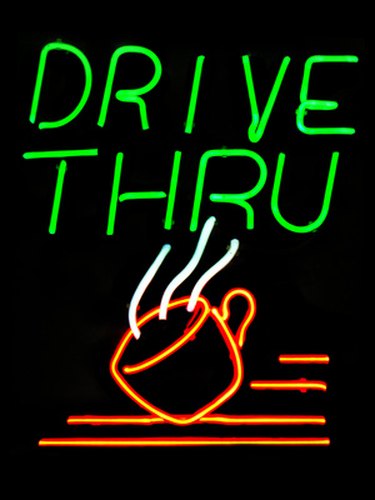 Neon signs can cost thousands of dollars, but you can make your own for a fraction of that amount. Most people don't know that you can buy flexible neon wires and create any sign you would like. A simple search online will yield several options from where you can buy neon wire. Some of them are battery-powered and others must be plugged into an electrical outlet. You'll have to decide which type of neon wire you would like, but the rest is easy. You can even go to your local party store and find a selection of neon wires.
Step 1
Draw the design of your sign on a piece of paper. Most neon signs are made of words and simple shapes. Make sure you like the design of your sign on paper before you do anything else. You'll also need to decide what color of neon you would like.
Step 2
Go to your local hardware store and get a piece of wood cut to the size of your liking. Don't get a piece of wood any thicker than one inch. Most signs are about one foot tall and two feet long, but you can get it cut to any size you would like. You don't have to stick your neon wire to the wood if you don't want to. You can simply stick your neon design to a wall.
Step 3
Trace your design onto your piece of wood with a pencil. Don't make the mark too dark; a light pencil line will suffice.
Step 4
Twist your neon wire into the shape of your design and lay it down onto your traced design. Once you make sure that the wire fits your design, you can start gluing it to the wood.
Step 5
Heat your glue gun and squeeze the glue onto your traced design. The glue will dry up quickly, so depending on the size of your design, you probably won't be able to lay down all the glue at once. Lay glue on a few inches of your traced design, then stick the neon wire to it. Do this until all of your neon wire is glued to the board. Let the glue fully dry, and then you can place your sign wherever you would like.