Things You'll Need
2 pieces of leather

Leather needle

Polyester thread

Leather strap

Metal clasp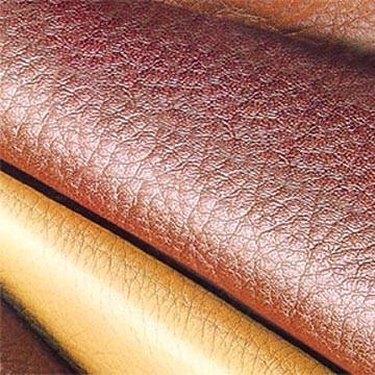 A leather bag makes a sturdy container to carry your things around in. This bag is simple to make and can be created in no time at all. Give it as a gift or keep it for yourself. Read on to learn how to make this bag.
Step 1
Decide the size of your bag. A typical shoulder bag will be between 5 and 8 wide long by 5 inches long. You can change the dimensions as you see fit.
Step 2
Cut two pieces of leather. The first piece should be the desired dimensions of the purse. The second piece should be the same width and 2 inches longer. These extra 2 inches will create the flap.
Step 3
Lay the front flap on top of the back, lining them up at the bottom. Going back to front, sew the leather together using a leather needle and polyester thread. Tie it off on the back. Do not sew the flap, unless you want to use a separate piece of thread to sew it for looks.
Step 4
Measure the distance from the top of where you want your hand bag to hang up to the top of your shoulder, and double this number. Cut a 1/2- inch strip of leather to this length.
Step 5
Sew the strap to the back of the purse, or onto the side; you can do this by sewing it on the outside or the inside. The purse will not close completely if you sew it inside. You'll need to fold the end of the strap in half first so it can fit in the crease easily.
Step 6
Sew a metal clasp in the center of the bottom edge of the flap. Fold the flap over and attach the other half of the clasp to the front of the purse where you want it to fasten.