Things You'll Need
Paper and pen

Computer with Internet

Magazines

Embellishments such as tiki torches, palm trees and shells

Stickers

Stamps

Card stock or specialty paper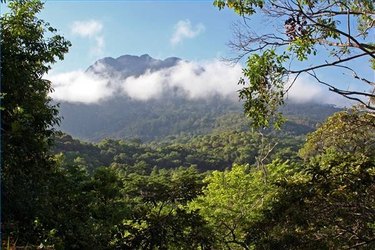 Your challenge, should you choose to accept it, is to create the ultimate "Survivor" party invitation. Invitations set the tone and mood for a party and tell guests what to expect. Consider informing guests, as they RSVP, which tribe they belong to, rotating between two or three tribes to keep teams even. Designing "Survivor" party invitations encourages creativity and imagination. The "Survivor" theme is based on the television show, but allow creativity to take your design to the next level.
Step 1
Select a date and location for your "Survivor" party. Consider places close to nature, such as your back yard or a park. Consider having your party on the same night as the show. Tell your guests to wear camouflage or Hawaiian clothes.
Step 2
Choose a party slogan. "Survivor's" slogan is "Outwit, Outlast, Outplay." Use this slogan or make up your own for the invitations and theme of your party. Personalize the invitations by calling the party spot an "island location."
Step 3
Sketch a design. Look at preprinted invitations for inspiration, or check magazines and the Internet for ideas. Select colors and embellishments such as tiki torches, palm trees or a tropical scene.
Step 4
Buy materials to complete your "Survivor" invitations. Select card stock or specialty paper to print your invitations.
Step 5
Create invitations on your computer. Select fonts to match a "Survivor" party. Find graphics such as palm trees or an island to include on your invitations. Print one invitation to check the margins and ensure the text is aligned correctly. Fix mistakes and print the remaining invitations.
Tip
Use a unique way to deliver your invitations, such as a message in a bottle or hand delivered as a scroll. Consider paper with a preprinted border to enhance your jungle or tropical theme. Try making worn paper by wrinkling, wetting and burning.