Things You'll Need
2 (15-ounce) cans sliced beets

1 teaspoon salt

1/4 cup sugar

3/4 cup apple cider vinegar

12 hard-boiled eggs, peeled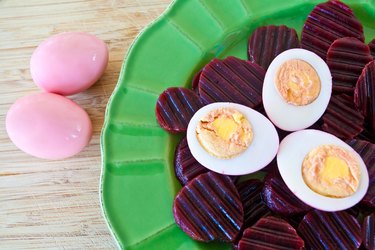 Not surprisingly, Pennsylvania Dutch red beet eggs take on a rosy hue, since they have been immersed in ruby red beet juice. When you quarter the hard-boiled eggs and set them out to serve, you'll love the yellow surrounded by white that fades to pink and red. Make these eggs for a party and they'll get noticed. Lancaster County, Pennsylvania, is about the only place you'll see these in the grocery store as a staple.
Step 1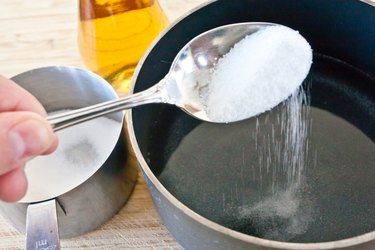 Gently heat and stir the vinegar, salt and sugar in a saucepan until the sugar dissolves. Turn off heat.
Step 2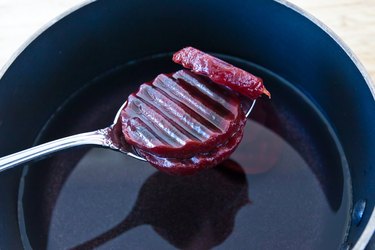 Add the canned beets, juice and all, to the vinegar solution. Stir.
Step 3
Put the hard-boiled eggs in a bowl. Pour the red beet mixture over the eggs, making sure the eggs are completely covered. Refrigerate for two days. It takes that long for the flavor and color of the beets to soak in, giving the eggs the right hue and flavor.
Step 4
Cut the eggs in halves, quarters or slices to serve.