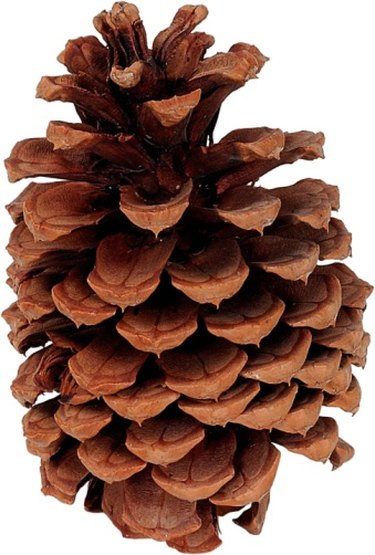 Pine cones are an easy item to repurpose for decorative uses. Popular at the holidays for decorations and useful in children's crafts, it costs nothing to pick them up out of the yard or forest. You can use pine cones in the garden and may even be able to make some money off of them.
Step 1
Make ornaments out of pine cones. Spray the cones with silver or gold glitter paint, drill a small hole into each end of the cone, string beads onto eye pins and insert the pins into each end, add a little glue to hold the pins in place and hang.
Step 2
Add pine cones to Thanksgiving or Christmas wreaths, swags, baskets and centerpieces. You can paint the cones or use them as they are. You can either keep your creations or sell them.
Step 3
Spread the cones with peanut butter and dip the entire cone into bird seed. Hang from a tree for the birds to enjoy.
Step 4
Package up the cones and offer them on a website such as Freecycle. Many people are looking for good crafting materials and would love a basket of free pine cones.
Step 5
Package up the cones in a nice package and sell them on an online auction site. People looking for cheap pine cones will snatch them up.
Step 6
Donate your pine cones to local schools for kids to use in decorations that they give to their parents or relatives at during the holidays.. You could put together a booklet for the kids to show them how to craft with pine cones.
Step 7
Throw the pine cones into the bottom of your larger flower pots before planting. The cones will help with water drainage and are also more lightweight than gravel so your pots can be moved around easier. The cones will eventually decompose and become part of the soil makeup.
Step 8
Add pine cones to bowls. Add several drops of essential oils to the cones for an instant room freshener.