Even in the packaging the canvas comes in reads that the canvas has already been pre-primed, it may not be enough. It is important to prepare the canvas with primer prior to using acrylic paint.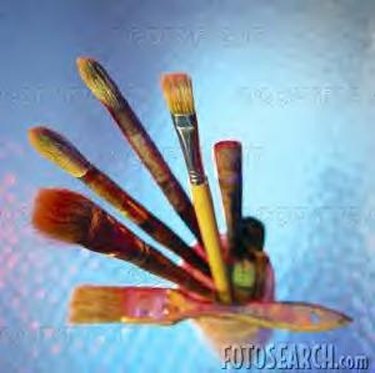 Things You'll Need
Wash Station For Brush

Gesso

Paint Brush

Canvas, Either Stretched Or Board
Step 1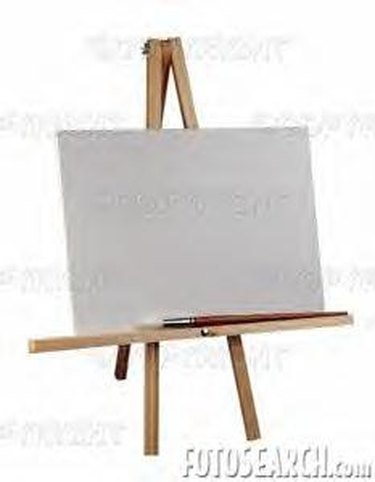 Set your piece of canvas, be it stretched canvas or a piece of canvas board, on an easel or a work surface that is out of the way. It is easier to prime the canvas piece if it is in an upright position, similar to how it sits on an easel, than to work flat.
Step 2
Apply a thin layer of primer. The primer of choice for most artists is gesso. There is student grade gesso for novice painters, and more professional grades for those who are used to working with this material.
Step 3
Allow the thin layer of gesso to dry completely. Depending on how warm the room is you are working in, you may have to let it dry over night. Be patient and do not try handling the piece of canvas before it has dried completely.
Step 4
Apply a second coat of primer on to the canvas once the first coat has dried completely. Again, as in step three, allow this layer of gesso primer to dry completely before handling the canvas or applying any acrylic paint to its surface.
Step 5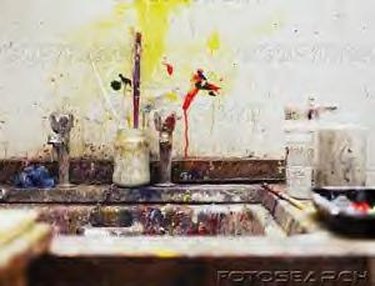 Always wash and dry the brushes being used with primer immediately. Take care near the base of the brush where material tends to gather and cake, which will eventually ruin the brush. Dry the brush carefully with a cloth, and then allow it to dry completely while standing in a container.
Tip
Use a roller to apply gesso in order to get a more even coverage, and it provides quicker application time. Use a heat gun or hair dryer to speed drying time.
Warning
Do not apply thick layers of gesso primer because it will bubble and streak, which will not provide a workable surface on your canvas. Avoid handling the canvas if it is not completely dry in order to prevent messes, and damage to the canvas's surface.