This easy no-bake cheesecake is essential to have in your prized recipe collection. It whips up in a fraction of the time as a traditional cheesecake and can be made a couple of days in advance. So it's perfect for the frenzied host! Serve it plain or fully loaded, your guests will be asking for seconds... and thirds.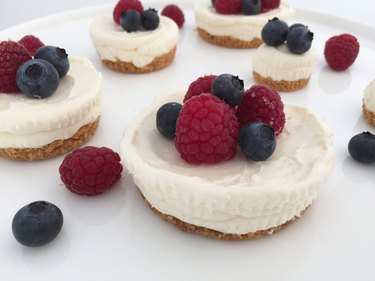 Things You'll Need
30 graham crackers, crushed

1/4 cup packed brown sugar

1 stick unsalted butter, melted

Cupcake baking cups

2 (8 ounce) packages cream cheese, softened

2 teaspoons fresh lemon juice

1 pint heavy whipping cream

1/3 cup granulated sugar

Assorted toppings
This recipe makes 20 to 24 mini cheesecakes.
Step 1: Prepare Your Crust
In a small bowl, combine the graham cracker crumbs and brown sugar and whisk together until combined. Add the melted butter and mix well.
Place cupcake cups on a baking sheet and press a spoonful of graham cracker crust into the bottom of each cup. Refrigerate for 30 minutes.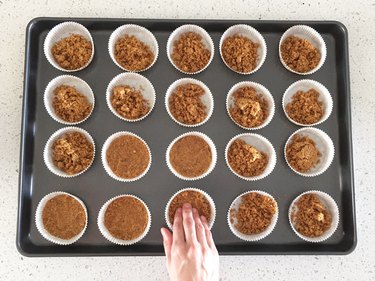 Step 2: Prepare Your Cheesecake Filling
In a medium bowl, beat together the cream cheese and lemon juice for one minute. Next, add the heavy cream and sugar and beat on low until incorporated. Increase the speed to medium-high and continue to beat the mixture until it turns smooth.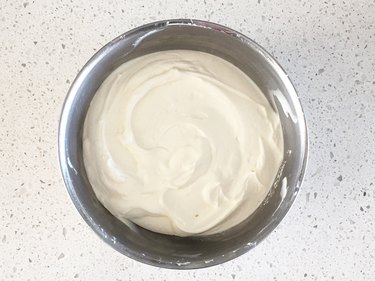 Step 3: Assemble the Cheesecakes
Scoop a heaping tablespoon of cheesecake filling into each cup and spread it evenly with the back of a spoon. Chill for at least 6 to 8 hours and keep in the refrigerator until ready to serve. Leftovers can be stored in the fridge for up to four days.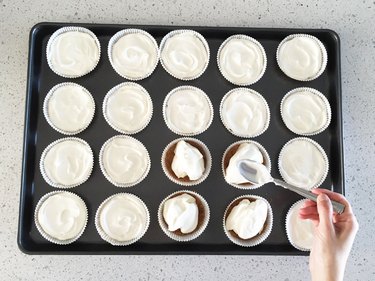 Tip
For your next party, create a cheesecake bar with assorted toppings like crushed sandwich cookies, chopped candy bars, or sprinkles. It's a fun way for guests to customize their cheesecakes without added work for the host!