Things You'll Need
Monitronics Alarm System

Pin number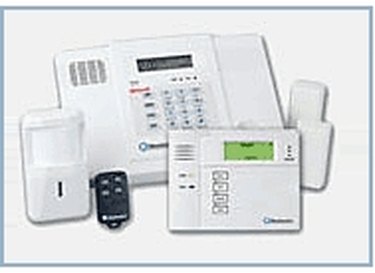 Feeling safe in your home is one of the most important things for any home owner. With a Monitronics Alarm System you can rest assured that the fire and police departments or an ambulance is available to you when you need it. Learning your Monitronics alarm system by following these few and simple steps. Before you know it, you'll be one step closer to having the safest environment possible.
Step 1
Get your alarm system. You'll want to first get a Monitronics alarm system, which can be done by going to their site and filling out a form or calling to have a representative come out and demonstrate their system.
Step 2
Activate your system. Once you have an Monitronics alarm system, you will need to activate it. You can do in two ways. First, if you had an installer install the system for you, he will activate your system at that time. Second, contact a friendly representative, at 800-447-9239 to activate the system, if you purchased the equipment online or from a dealer.
Step 3
Arm your system, make sure all doors and windows are closed. Press the "Doors and Windows" button. When arming the system at night, press the button twice. A remote control can be used to arm and disarm your Monitronics alarm as well. The controller is available at the time of purchase.
Step 4
Select and use a pin number. To disarm your system, enter the four-digit PIN number that you chose at the time of activation. Press slowly and firmly to be sure the number is entered properly.
Step 5
Activate the emergency buttons on your Monitronics alarm by pressing the appropriate button twice. This measure is put in place to make sure you are really in an emergency situation. Monitronics also has a silent alarm feature in case of home invasion. For safety reasons, you can contact the company to learn more about the feature. Once your alarm goes off, Monitronics will contact you via the system to make sure that everything is okay.
Tip
Keep in mind that large pets can set off an motion detector. A representative can set you up with the best system accessories for indoor pets.