Things You'll Need
Clue board game

Nine squares of white poster board (12")

Envelopes (one for each player)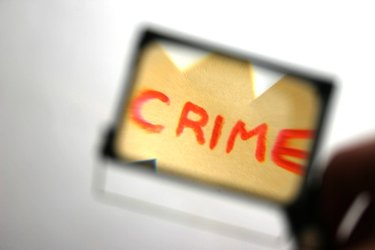 The popular board game Clue has kept junior detectives entertained for generations. Gathered around the dining room table, players collect enough clues to make an educated guess as to whodunit. Now you can entertain kids with a new version of this old favorite by hosting a party in which the players physically hunt for clues in the actual rooms of your house.
Prepare for the party
Step 1
Send invitations. A cryptic e-mail will work fine for this game: "You are hereby summoned to a Clue party at the home of (your name) at (time) on (date), where you will investigate the murder of Mr. Boddy. Please come dressed as (choose one of the following for each guest: Colonel Mustard, Miss Scarlet, Professor Plum, Mr. Green, Mrs. White or Mrs. Peacock)."
Step 2
Decide who will be designated as the murderer, in which room the murder was committed, and with which weapon was used to carry it out. Take the cards that represent each of these elements out of the Clue set and place them in the provided envelope.
Step 3
Label nine areas of your house by making and hanging poster-board signs that designate each area as one of the rooms in the Clue mansion.
Step 4
Collect the following "murder weapons:" the revolver (use a toy gun),the candlestick, the knife (use a plastic or rubber one), the rope, the wrench and the pipe.
Play the Game
Step 1
As the guests arrive, give each of them an envelope containing a suspect card, a weapon card and a room card. Also give them each a game sheet and a pencil (which are provided with the Clue set).
Step 2
Announce which player will begin the game and which room the game will start in. All players will report to that room.
Step 3
Explain to the players that they will use the game sheets to take notes and eliminate suspects, weapons and rooms as they play.
Step 4
Have the first player (A) guess who the murderer was, what weapon was used and in what room the murder was committed. The accused individual (B) then either says to A, "I have none of those cards," or privately shows one of those cards to A.
Step 5
Tell Player B that it is now his turn. He may stay in the same room or request that all the players go to a different room.
Step 6
Play continues until one player decides to make a formal accusation. He does so, and then looks into the envelope that was prepared before the guests arrive. If he is correct, he has won the game. If he is incorrect, he continues to participate but is not allowed to make another guess.