Window screens can get really dirty, and if you don't maintain them, they can rust and tear. You should clean your window screens twice a year to keep this from happening. I'm going to show you how to clean window screens easily with a couple of household items.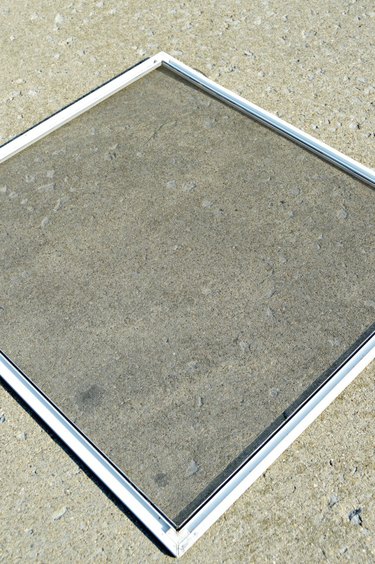 Things You'll Need
A water hose or bucket of cold water

1 teaspoon dishewashing liquid

Large bowl or bucket

Dish scrub brush

Clean cloth
Step 1
Mix the dish soap with the bowl or bucket of water.
Step 2
Use the water hose to wet the window screen well.
Warning
Do not use high pressure when wetting your window screens. High pressure can tear your screens.
Step 3
Use a soft scrub brush to lightly scrub away dirt and debris with the soapy water.
Warning
Do not scrub the screens hard. Use a very soft brush and gently massage the screen to clean. Excessive scrubbing will tear the screens.
Step 4
Use a clean cloth to wipe the screen frame.
Tip
For really tough stains on your screen frame, use a Magic Eraser sponge to clean.
Step 5
Rinse screens with water and let dry.
Step 6
After drying, place the screens back on your windows.
More Household Cleaning Tips, Advice and DIYs