Things You'll Need
1 lb white shrimp

2 cloves minced garlic

1 tbsp butter

1 cp cocktail sauce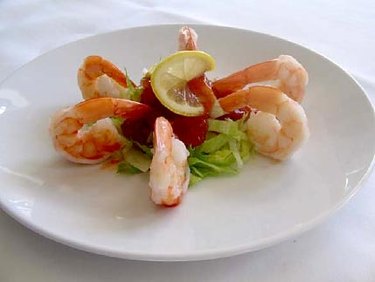 Shrimp is a wonderful food both in flavor and in versatality. It is the most popular seafood consumed in the United States with millions of pounds of it being harvested annually. Delicious dishes have been created to feature shrimp and it is available from north to south and east to west year around. Knowing how to cook shrimp in a few simple ways will give you plenty of ideas for a quick appetizer when unexpected company drops in, or for a nice supper for friends and family . High in protein and low in fat, it is highly prized for its light color and flavor.
Step 1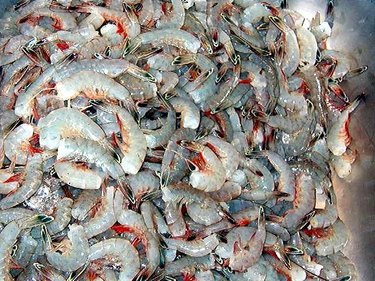 Rinse your shrimp under cold tap water. If it is frozen, keep it under the water until thawed. Discard any that smell like ammonia or are not firm and fresh smelling.
Step 2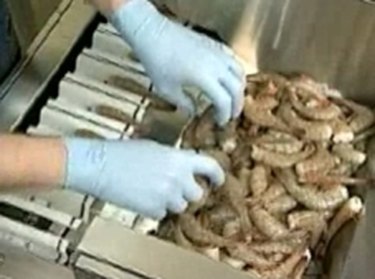 Peel the shrimp by grasping the legs and pulling up and around the body, pulling the shell off. The tail can also be pulled off at this point as well or left on for decoration. If the shrimp are large they can be sliced down the back and then remove the vein under running water.
Step 3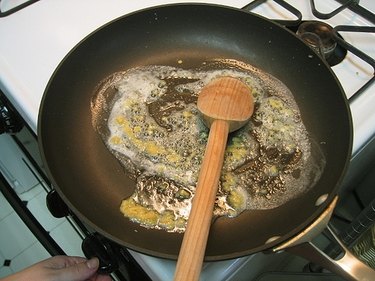 Set the shrimp aside and prepare some chopped garlic. Melt some butter in a saute pan and lightly brown the garlic. Add the shrimp and season lightly with salt or a little Old Bay Seasoning. Add a little liquid for steam such as beer or white wine or broth, cover and cook until pink or for about 5 minutes. For a quick way to prepare pick and peel shrimp, simply omit the peeling steps and saute the whole unpeeled shrimp and serve when pink.
Step 4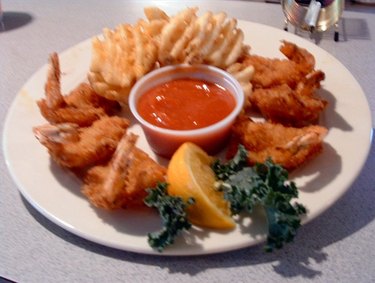 The shrimp can now be added to a number of dishes or served as is. Shrimp should be cooked as soon as possible after purchasing if it is not frozen. After being cooked it will last a day or two in the refrigerator. Try them in shrimp salads, shrimp alfredo, shrimp paella, or any other of a myriad of recipes or simply enjoy them with a little cocktail sauce.