Things You'll Need
Large pot

White vinegar

Salt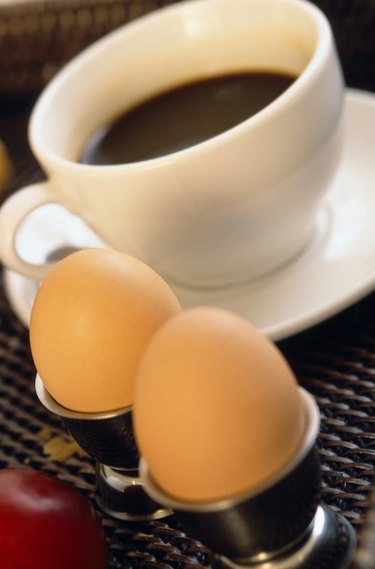 Peeling a hard-boiled egg can be frustrating when the peel sticks to the white of the egg. You can help prevent this, however, by altering your cooking technique. Also, consider using eggs that are 14 days old; fresher eggs will be more difficult to peel.
Step 1
Place water in a large pot. Add desired number of eggs. Add 2 to 3 teaspoons of white vinegar to the water and a pinch of salt and bring it to a boil for two minutes.
Step 2
Cover the pot and remove it from the heat. Let it stand for 11 minutes. When eggs are done, remove them from water and allow them to cool.
Step 3
Crack the shell at both ends of the egg and begin removing the eggshell, which should come off easily.