How to Boil Shrimp. A shrimp boil is the easiest way to prepare fresh, delicious shell-on shrimp. They take only minutes to cook and can be infused with your choice of spices. Use them in a variety of dishes, or serve them cold as an appetizer and let guests peel their own.
Step 1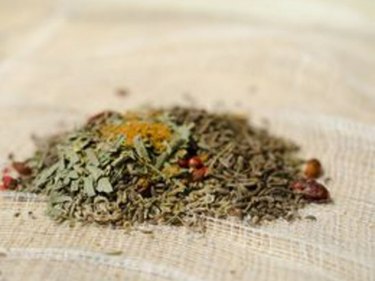 Create a spice bag with a 12-inch square of cheesecloth. Sprinkle the shrimp-boil spices into the center of the cheesecloth. Gather the cheesecloth into a loose pouch and secure tightly with butcher's twine.
Step 2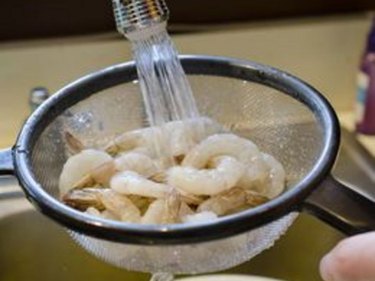 Rinse the fresh shrimp under cool tap water. Leave the shells, legs and tails on for added flavor.
Step 3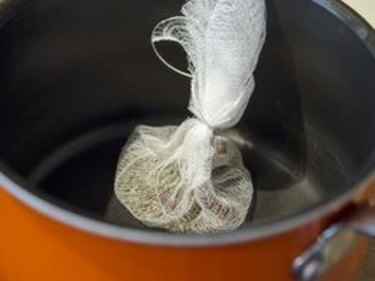 Add the spice bag to the bottom of a large pot. Add hot tap water to soak and submerge the spice bag.
Step 4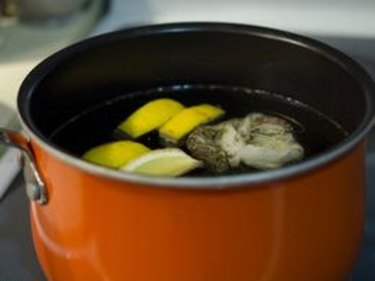 Add a few slices of lemon, lime or orange to the hot water. Set the water on the range and heat to a gentle simmer.
Step 5
Add the shell-on shrimp to the hot water. Take care not to splash the water. Let the water return to a gentle simmer.
Step 6
Cook the shrimp over medium-high heat, monitoring it closely. Remove the shrimp from the water as they rise to the surface.
Step 7
Chill the shrimp immediately to stop them from cooking further. Remove the shell, legs, tail and vein before serving. Leave the tail on when serving as a cold appetizer or shrimp cocktail.
Tip
Shrimp are numbered by how many are contained in a pound. Approximately 20 to 25 shrimp would make up a pound. The dark "vein" down the back of a shrimp is actually its intestinal tract and should be removed before serving.