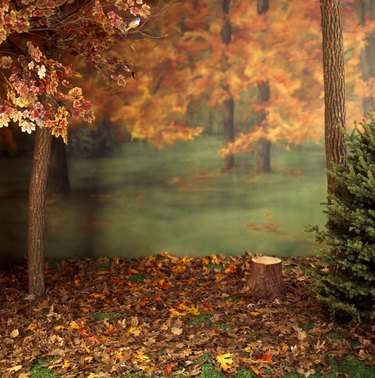 A fall festival is an opportunity for people to get together to celebrate the changing of the seasons, while also taking part in games and enjoying good food. A fall festival also makes for a great alternative Halloween celebration. Whether your festival is for family and friends, your neighborhood, local school, college, or church, it is a fun way to meet people. Organizing a fall festival is a big undertaking, but early planning and organization are the keys to creating a successful event.
Step 1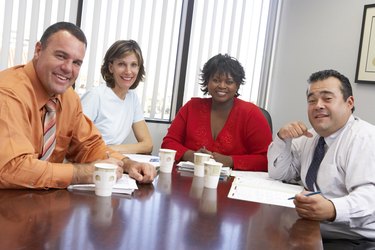 Organize a committee and assign the members specific jobs. For example, one person is in charge of organizing food, one person is in charge of invitations, one person is in charge of competitions, one person is in charge of games and so on. If you are planning a festival on a really large scale, you may wish to assign two or even three people to each job. Discuss topics such as location, date and guest list. Arrange weekly meetings to keep everyone up to date with all aspects of the planning and ensure everyone swaps contact details.
Step 2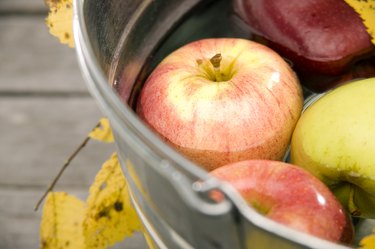 Write a list of games and activities suitable for younger guests. Puppet shows, face painting and wet sponge throws are always popular with youngsters, especially if the person on the receiving end of the wet sponge is a teacher or parent. Carnival games such as ring toss and bottle throw, pumpkin carving under close adult supervision and apple bobbing are all cheap and easy to organize. For larger entertainment, hire a bouncy castle or ball pit.
Step 3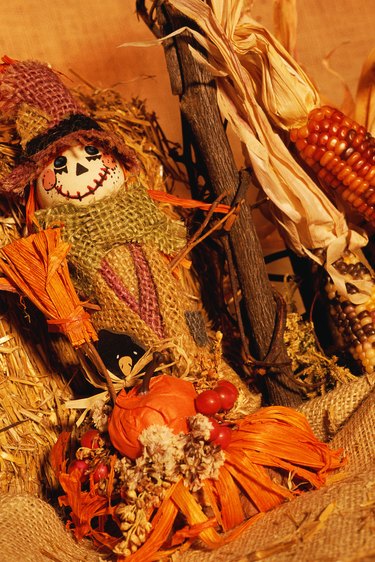 Organize fall-themed competitions for the older kids and adults. A pumpkin pie baking competition, a scarecrow building competition, a chilli cook-off and tug-of-war are just some suggestions. Don't forget to organize judges. If possible, try to get specialists to come and do the judging, such as a farmer to judge the scarecrow building competition and a chef from the local Mexican restaurant to judge the chilli cook-off.
Step 4
Write a menu and organize the food. Keep it fairly simple, like this sample menu; hamburgers, veggie burgers, hotdogs, pizza, potato salad, coleslaw, corn on the cob, french fries, nachos, pumpkin pie and candy floss. If the event is a large one and the budget allows, a catering company will save a lot of work. If the festival is on a smaller scale, enlist the help of willing volunteers. Don't give one person too much to do, assign different people to different items on the menu, and make use of the food that was cooked for the competitions.