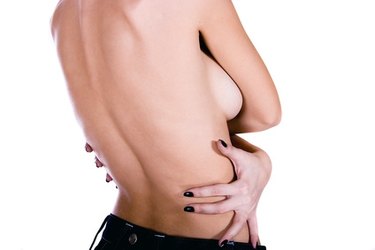 How to Hire a Nude Model. Whether you are a photographer or an artist, working with nude models can help you hone your skill and teach you how to play with shadows and light in a way that inanimate objects can't. Nude models also allow a 3-D perspective which helps to shape your style and artistic vision. Use these steps to learn where to find and hire nude models using reputable agencies and safe methods.
Step 1
Contact a local talent or modeling agency to inquire about models they may be representing who are interested in nude, or glamour, modeling. Be specific in your project as agents are obligated not to allow their models to take an assignment that seems shady or unsafe to them. You could also contact modeling schools to ask the same thing, as they may have a nude modeling class that they may let you take part in.
Step 2
Ask friends, family or people you know. This may be nerve-wracking, but could be fairly comfortable for them since they already know and trust you. Always make sure the person is at least 18 years of age before photographing them and approach the project lightly. Husbands photographing their wives can lead to arguments if the pictures don't turn out flattering.
Step 3
Network about your project at parties or with people you meet. You may be pleasantly surprised at a few people wanting to model for your project. Make sure to approach it positively and reassure them that you are above board. Give them your business card and allow them to call you with no pressure involved.
Step 4
Place an ad in the paper. This should be approached according to the newspapers' guidelines and with clear details about the project and the role of the nude model. Use positive wording and leave full contact information as this appears more credible than just a first name and phone number.
Step 5
Visit some of the modeling websites where models publish their portfolios. There is often a forum for those seeking models to post as well. Muse Cube and Hire a Model are both great sites, established by credible companies.
Tip
If you are a photographer, you should be operating under a business name, even if it is an extension of your name. This makes you more credible and trustworthy. You should also carry cards with full contact information and have references or a portfolio for those interested to see.
Warning
Never force or push someone to be involved. Chances are if they pose for you and regret it later, you could be looking at a lawsuit down the line.