How to Make a Flower Arrangement. Flower arrangements can be in any design from simple to ornate and made from almost any flower. Some flowers are more suited to cutting for floral arrangements than others and roses are one of the most beautiful and versatile flowers to use in a bouquet. A Victorian nosegay arrangement made of roses, hydrangeas and violets is a very ornate and eye-catching centerpiece. Here's how to make a traditional, formal nosegay arrangement.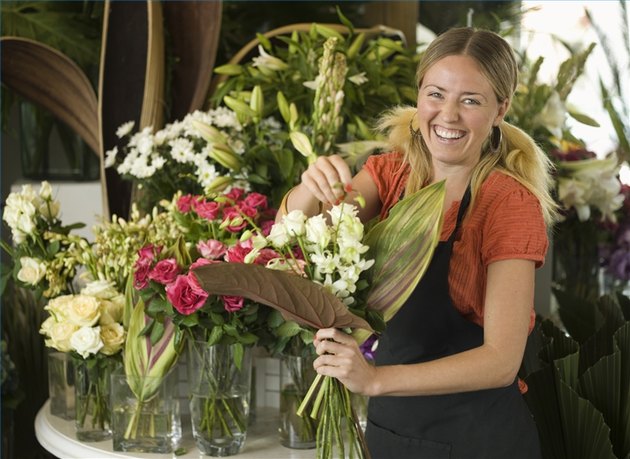 Things You'll Need
One large specimen rose in medium or light pink

Several small clusters or single small roses and buds of the same color pink

Pink, lavender or light blue hydrangeas

Deep purple violets

Small and large pink carnations

Green florist's foam ball

Round, gold or silver metal bowl, 3 or 4 inches wider than foam ball

Floral preservative
Tip
At the bottom of the nosegay arrangement, angle the stems downward to form a rounded appearance.