Things You'll Need
Printer

Cardstock

Utility knife

Pencil

Colored paper

Markers

Colored pencils

Watercolor

Craft glue

Buttons

Puff paint

Embroidery thread

Large needle

Templates (See Resources)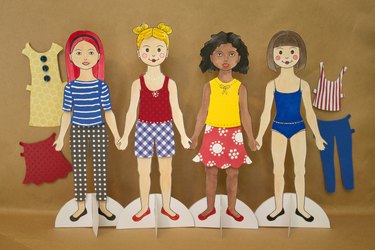 A throwback to childhood play, these paper dolls are fun for any age. Use our templates to create your own customized dolls (the templates are located in the resources section on the last slide). Decorate the dolls and their clothing to fit your own style. The possibilities are endless! Throw a paper doll making party for your friends or share this classic craft with your kids!
How to Make a Paper Doll
Step 1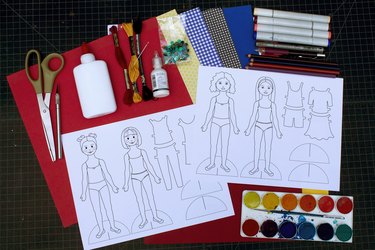 This project allows your creativity to run wild. Find supplies around the house like buttons, markers and magazines or raid your local craft store for fun little trinkets! Please see the last slide for an itemized list of tools and materials.
Step 2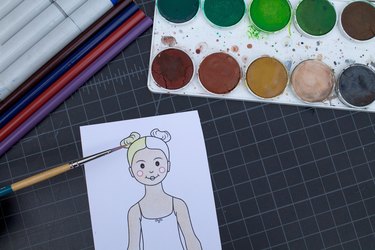 Print out the provided paper doll template onto a heavyweight paper like cardstock. Color your doll using markers, colored pencil or watercolor.
Step 3
Cut out your doll and clothing templates along the black line using a utility knife.
Step 4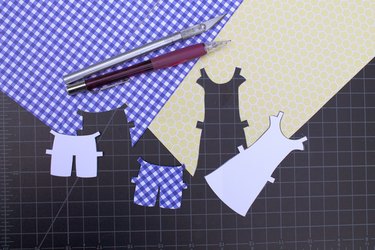 Trace the clothing templates onto colored paper, patterned paper or magazines. Cut out as many as you'd like!
Step 5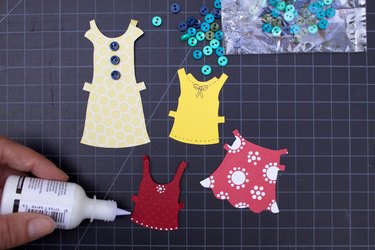 Decorate the clothing and let your creativity guide you! Use puff paint to create polka dots or small flowers. Attach small buttons with glue. Draw designs on the clothing using pens or colored pencils.
Step 6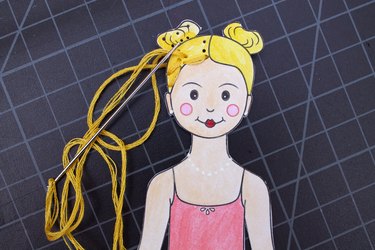 Stitch hair onto your doll with yarn or embroidery thread. First, poke holes into the paper with a large needle from front to back, creating the pattern you would like to stitch. This will keep the punched out paper on the back, rather than showing on the front of your doll. Tie a knot at the end of the thread and bring it through a hole from back to front. Stitch the rest of the doll's hair!
Step 7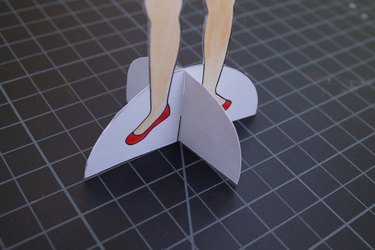 Cut slits on the paper stand along the black line and attach the two together so that they form a 90-degree angle.
Step 8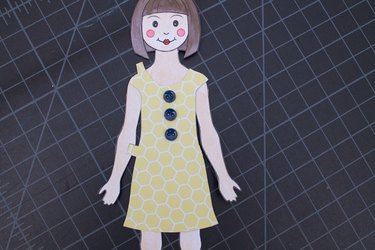 Fold the tabs on the clothing around the doll. If your doll's hair touches her shoulders, cut a slit so that the clothing tabs can wrap around her shoulders.
Tip
Display your unique paper dolls in a shadow box!
Warning
If your paper is too lightweight for the doll to stand up straight, add a second layer of paper using spray adhesive.