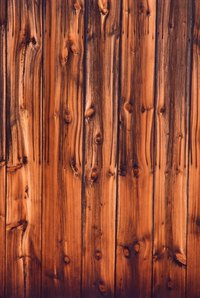 If you have moved into an older house that has real wood paneling or fake wood paneling, you likely need to deal with grooves in the wall. Grooves in paneling make painting the room difficult, and they also give the house a tired, dated look. To cover up the grooves in the wall, apply a layer of drywall mud to the paneling. After the drywall mud is applied, you can leave it as it is, or paint the wall as you please for a fresh new look.
Things You'll Need
Drop cloth
Paneling primer
Paintbrush
Fiberglass mesh tape
Paint tray
Thin drywall mud
Thick-napped paint roller
Put down a drop cloth to protect the area you are working in.
Apply two coats of paneling primer to the paneling using a paintbrush. Pause to allow the primer to dry after the first coat, and wait until the second coat is dry before proceeding.
Cover each groove with a line of fiberglass mesh tape. Fiberglass mesh tape is typically sold as drywall tape, and it can be used to cover the grooves, creating a flat surface. One side of the fiberglass mesh tape is sticky, allowing you to attach it to the wall.
Fill a paint tray with thin drywall mud.
Cover the wall with drywall mud using a thick-napped paint roller. One or two passes leaves you with a textured finish, while each successive pass gives you a smoother finish.
Allow the drywall mud to dry thoroughly. At this point, you can leave the surface as it is or prime and paint it.