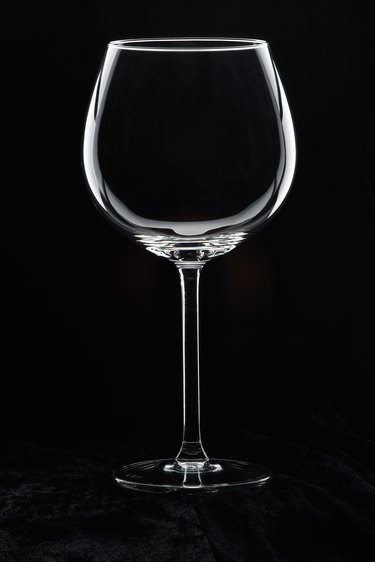 If you're setting an elegant dinner table for a special occasion such as a holiday party, wedding reception or anniversary soiree, don't forget the cloth napkins. Using cloth napkins rather than their paper counterparts will give the table a sophisticated look. White cloth napkins will lend a traditional flair to the table, while bright napkins will add a pop of color. As a creative twist, fold the napkins into wine glasses and place one next to each guest's place setting.
Step 1
Lay the cloth napkin in a diamond shape on a flat surface in front of you. Smooth the napkin with your hand to remove any wrinkles.
Step 2
Fold the napkin's bottom point up to the top point to create a triangle shape.
Step 3
Bring the bottom left corner up to meet the top corner. Repeat the action with the bottom right corner to form another diamond shape.
Step 4
Turn the napkin over, so that the folds are face-down on the surface. Fold the napkin in half horizontally to create a triangle shape.
Step 5
Grasp the triangle's bottom point and tuck it into a wine glass. Pull the sides of the napkin out over the sides of the glass; the center of the napkin will stick out of the glass.