Things You'll Need
Felt

Pattern Paper

Pencil

Scissors

Thread

Needle

Pins

Stuffing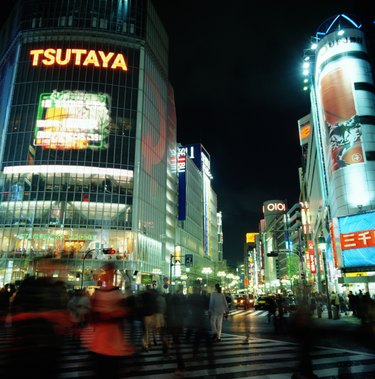 Chibi, literally translating in Japanese to "small person" or "small child," is the Japanese equivalent of an American doll. Chibi plush dolls often mimic the look of anime characters, and are treasured for their cultural and collector's value. You can make your own chibi plush doll with just a few pieces of fabric, needle and thread and some accessories to give it your own personal style.
Step 1
Draw your chibi doll pattern on paper. Make two separate drawings for the shape of the head and body.
Step 2
Cut two pieces of fabric for the front and back of the chibi doll. Trace the pattern to the fabric.
Step 3
Pin the fabric together and sew from one end to another following the outline of your chibi. Leave a gap open to allow stuffing of the doll later.
Step 4
Cut around your stitching on the fabric. Turn the fabric inside out using a small object such as a pencil and stuff the head and body.
Step 5
Tuck in the hanging cloth of the head and body and stitch them together using a ladder stitch. Sew the body and head together by going around the neck from the back to the front.
Step 6
Pull the remaining thread until it is tight and tie it close to the body of the chibi. Use your imagination to attach eyes, hair and other accessories to personalize your chibi plush.
Tip
Use black buttons for the eyes.