Things You'll Need
Skirt

Needle

Thread

2 feather boas

Additional feather boas (optional)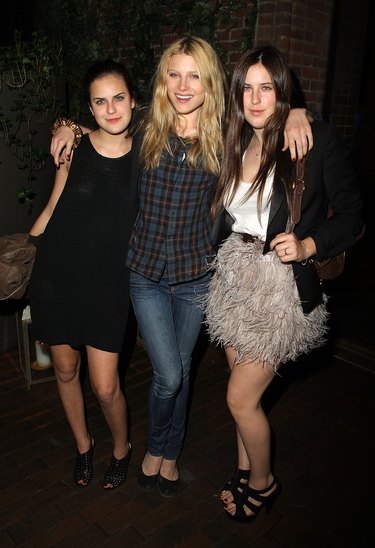 You don't have to be Katy Perry to make a statement like she did when wearing a feather skirt to the MTV Europe Music Awards press conference. Feather skirts make a fun fashion statement. They can be worn by kids or adults and have been seen on several red carpets. With the Alice + Olivia Kae Leopard Print Feather Skirt retailing at $396, crafters have come up with an interesting way to mimic the look. All you need is an old skirt and a few feather boas from a local craft store, and you can make an inexpensive version that will look fabulous for a night on the town!
Step 1
Sew the end of one feather boa to the waistband of the skirt. Ideally, the skirt should be a little shorter than the final length you want the feather boa skirt to be. Your thread should match the color of the feather boas being used.
Step 2
Let the boa hang, then fold it upward so the loop of the boa reaches the length you want.
Step 3
Sew this section of the boa to your skirt.
Step 4
Repeat this process, creating a zig zag or "s" pattern with the boa. Sew pieces close together so the skirt underneath is not visible. Continue adding additional boas until the skirt is covered.