Things You'll Need
6-inch-wide ribbon or lace trim

Sewing needle

Thread

Sewing pins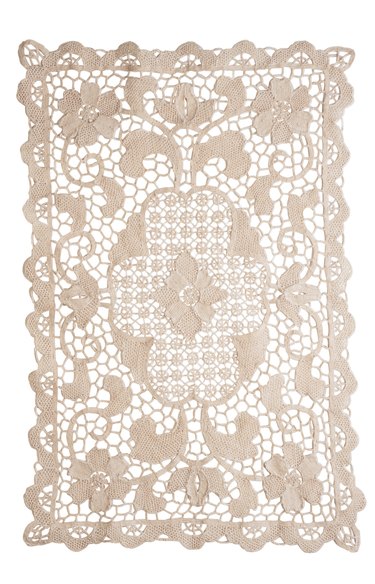 Transform a short skirt into a frilly and feminine fashion essential that you can wear to a family gathering or any other social event. Add a ribbon or lace trim to the hemline of the skirt to extend the length by six inches or more. You can make the new ruffled addition from some wide satin ribbon or lace trim, or make your own trim from your favorite colored or patterned fabric.
Step 1
Turn the skirt inside out and lay the skirt on your work surface with the hem of the skirt in front of you. Measure the circumference of the skirt's hemline.
Step 2
Cut a piece of 6-inch-wide lace trim or ribbon to twice the circumference of the hemline.
Step 3
Lay the lace trim or ribbon on your work surface with one long edge in front of you. Sew a gathering stitch down the long edge and pull to gather the ribbon and reduce the length to the circumference of the skirt's hemline, plus half an inch.
Step 4
Pin the gathered edge of the ribbon to the wrong side of the skirt's hemline, with the good side of the ribbon facing inward. Sew a straight stitch around the gathered edge to attach it to the skirt.
Step 5
Pin the overlapping short ends of the ribbon and sew a straight stitch to join the ends. Turn the skirt right side out and enjoy.
Tip
To lengthen the skirt more, make the ruffled trim from a wider piece of ribbon, lace trim or fabric.