Maryland's beautiful swimmers -- the translation of Callinectes sapidus, the Latin name of the Maryland blue crab -- come in season April 1 for recreational capture, as well as an economically crucial commercial fishery, in all state waters. The season ends Dec. 31 along coastal bays and tributaries of the Atlantic Ocean, and, for the Chesapeake Bay and its tidal tributaries, the season wraps up two weeks earlier, on Dec. 15. Trotlines and pots for the Atlantic coast commercial fishery only close up shop on Oct. 31.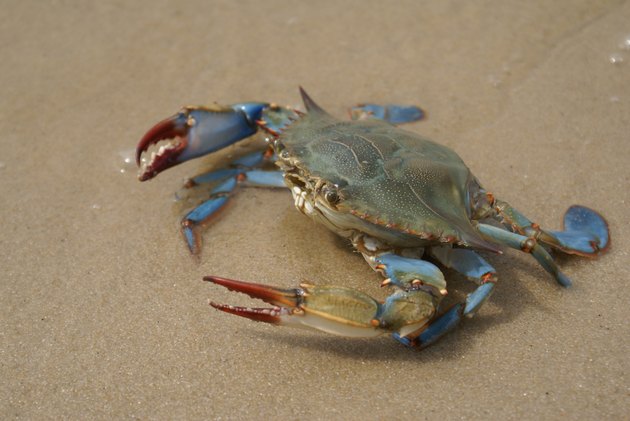 Attaining Crab Nirvana
Whole steamed crabs make a Fourth of July gathering or any summer party or meal complete. Layer the crabs in a steamer and season each layer with Old Bay Seasoning, with its celery and mustard seed notes. Boil water, vinegar and flat beer to steam the crabs, for about 20 minutes or until the shells turn bright orange. Serve on picnic tables covered with brown paper along with butter and corn on the cob. Crab mallets ease removing the meat from the claws.