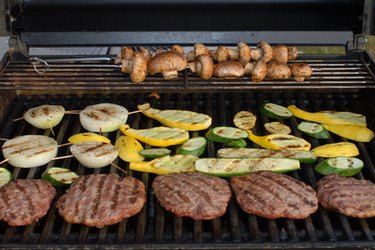 Do you love barbecuing but hate waiting for charcoal? Your answer might be a gas grill. Gas grills come in a variety of shapes, sizes and finishes. The common factor in all these grills is the use of propane as fuel.
What is Propane?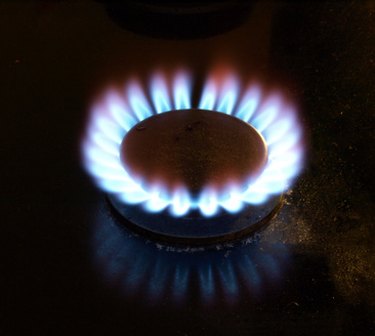 Propane is a man-made liquefied petroleum gas that is one of many products made by refining raw crude oil and natural gas. When made, propane is stored in pressurized tanks or smaller cylinders. When released for use, the liquid turns into a gas. Tanks are measured by gallons and run from small portable to large commercial sizes.
Propane Tanks for Home Gas Grills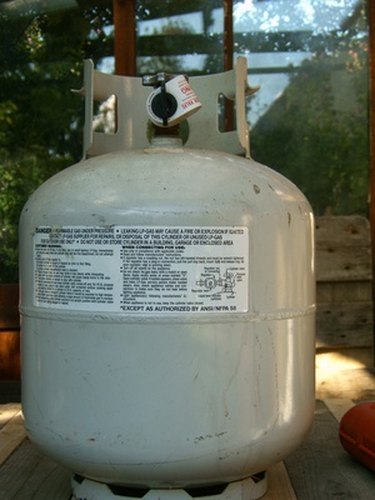 More than 14 million consumers use propane in their home, according to Propane101. Grilling is the most common use, with the majority of grills fitted for a 20-pound propane tank. When you think of a propane tank, this is the one you are most likely to envision. It is 18 inches in high and has a 12-inch diameter. The 20-pound propane tank can be found almost everywhere, from home improvement stores to your local grocery store.
Propane Tanks for Portable Grilling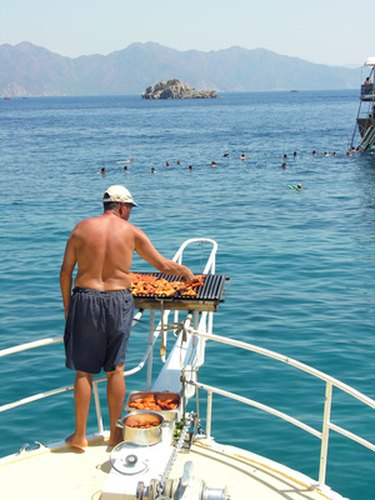 If you have a portable grill for camping or tailgating, you can still depend on the convenience of propane. Cooks on the go normally use the 10-gallon tank because it is easy to transport. The container is slightly more than 15 inches high and weighs 11 pounds. It can commonly be found in outdoors or sporting goods stores.