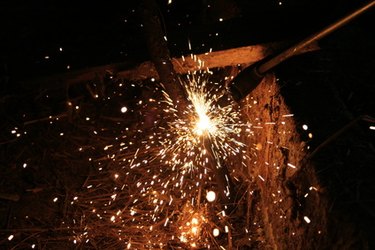 There are four positions used for a groove welding job, the standard type of welding. Of these numbered positions, 3G references a vertical welding job, which is a required skill to pass a welding certification test.
3G Position
Welding in a 3G position means moving the torch vertically, up and down across a surface. This is in contrast with 1G (flat surface welding), 2G (horizontal welding), and 4G (overhead ceiling welding).
Characteristics
Vertical welding has the advantage of moving faster than the other positions. However, the 3G position also makes penetrating the metal more difficult.
3G Welding Certification
One of the required tests for official welding certification is the 3G welding test. This involves performing a vertical weld with a steady hand and a clean burn. Welders consider it one of the most difficult tests needed for certification.