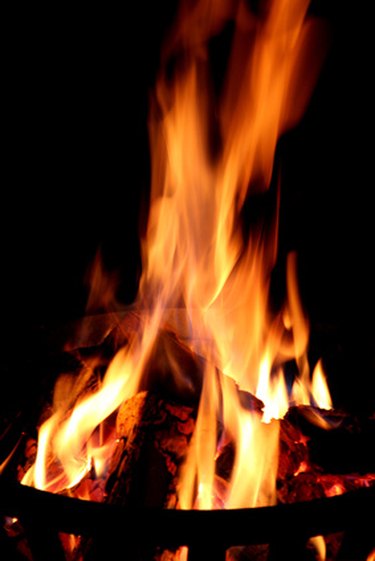 Homemade fire starters for your pellet stove will help ensure that you always have a supply of fire starters available at all times. You can even turn this chore into a family project on a stormy day.
Types
There are many different types of homemade fire starters. One way to make fire starters is to fill the cups of a paper egg carton with dryer lint, compacted sawdust or the broken wood pellets and cover it with melted wax. Tear the cups off when you need them.
Other fire starters include a 1-inch piece of cotton cord that has been soaked in wax and allowed to dry before storing, or a 3- to 4-inch strip of newspaper rolled up and tied with a string then dipped in wax.
The Facts
Making your own fire starters allows you to recycle and save some money. Some elements of making them can be dangerous for young children, such as working with melted wax, so adult supervision is needed. When you make your fire starter, use materials that are not toxic. Store the fire starters in plastic bags or containers.
Function
Once you have made the fire starters, you can use them to start your fire. Place the starter among some wood pellets in the burn pot of the stove and light it. Homemade fire starters can also be used as gifts.