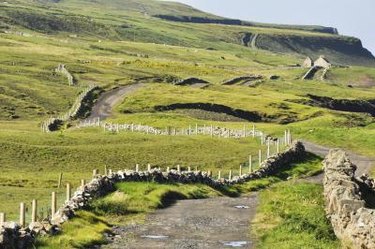 One of the most heartwarming experiences is to receive a gift when you move into a new home. It's a time for celebration and this tradition is found throughout the world's various cultures. Ireland is a country filled with fun folklore and beautiful traditions. There are also Irish blessings. These blessings, along with traditional gifts, offer a wide variety of choices for housewarming gifts.
Wishing them a wonderful life
Perhaps you remember the housewarming scene from "It's a Wonderful Life" with Jimmy Stewart and Donna Reed. If so, you may recall they gave their friends a loaf of bread, salt and a bottle of wine with the following blessing: "Bread--that this house may never know hunger, salt--that life may always have flavor, wine--that joy and prosperity may reign forever."
Gift Bags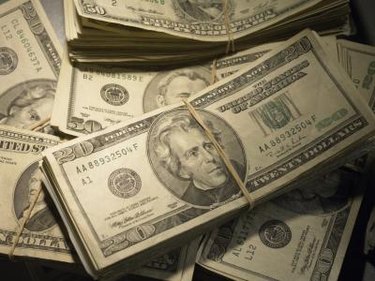 One Irish housewarming gift includes a gift bag that has bread or other groceries, a bag of coal and some coins in a purse. Another variation is bread, a candle and salt with the card attached: "Bread so you may never go hungry, a candle to light your way and salt that you may always have spice in your life." You could also give a basket with lovely cheeses, crackers and canned meats. Instead of coal, perhaps give a beautiful blanket or quilt with the Irish chain pattern. As always, a bit of cash is always welcome.
Traditional Irish Blessing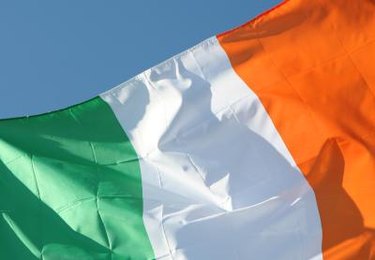 Another idea is to get your friends a plaque with an Irish blessing on it. One that would be appropriate for a house warming gift would be: "May you always have work for your hands to do/May your pockets hold always a coin or two/May the sun shine bright on your windowpane/May the rainbow be certain to follow each rain/May the hand of a friend always be near you/And may God fill your heart with gladness to cheer you."
Kitchen Prayer
A variation to the plaque could be an embroidered wall hanging with the following Irish blessing: "Bless us with good food/The gift of gab, And hearty laughter/May the love and joy/We share be with us/Ever after. Amen." There are many Irish-themed websites that offers a variety of beautiful Irish blessings for plaques or hand-stitched gifts (see Resources).
Wishing Them Well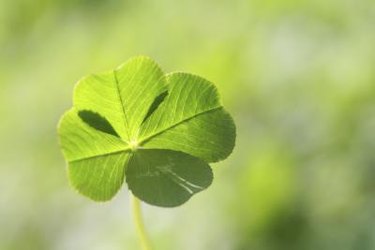 The importance of the Irish housewarming gift is to remember that you are wishing them a life filled with plenty to eat, warmth, light and laughter. The Irish give of their hearts as well in their housewarming gifts with a promise of continued friendship. Don't forget the shamrock for a wee bit of luck. Reflect these things in your gift and you will pass along centuries of Irish culture and tradition.