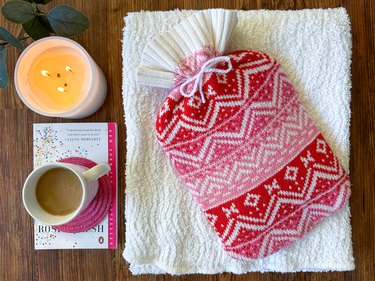 Ah, the cozy embrace of a hot water bottle on a chilly evening—it's like a warm hug. But what if we told you that you could take that snug sensation to a whole new level by crafting your very own hot water bottle cover from a pre-loved sweater? Not only will you upcycle and give new life to an old garment, but you'll also be comforted through cold winter nights (and beyond!).
Grab your scissors, unleash some creativity and turn a forgotten sweater into a snuggly, plush cover for your trusty rubber hot water bottle.
Video: Craft a Cozy Hot Water Bottle Cover From a Sweater
Things You'll Need
Sweater (knit, crochet or similar style)

Hot water bottle

Sharp scissors

Clips for holding in place

Sewing machine

Iron

Yarn, string or ribbon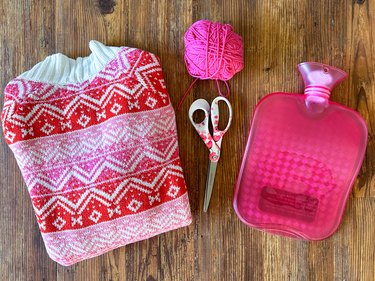 1. Measure and cut sweater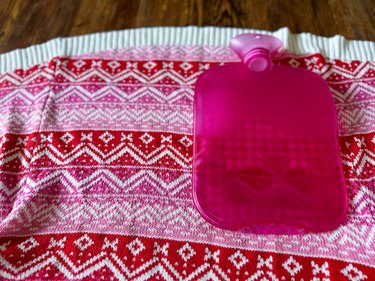 To get started, place hot water bottle on top of sweater, ensuring it's positioned vertically. Match sweater's finished edge with top of bottle. Using scissors, carefully trim sweater along one side of hot water bottle, leaving about 1/4 in. of sweater material for seam allowance.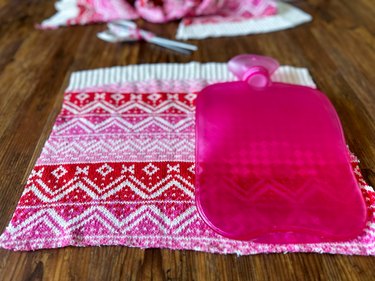 Next, flip water bottle across sweater to the opposite side. Repeat cutting process, maintaining same 1/4-in. seam allowance. Finally, cut along bottom edge of water bottle.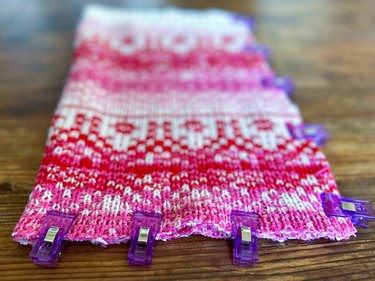 Fold sweater piece in half with right sides (pretty sides) facing each other. Line up finished top edge and raw edges. Clip raw edges together.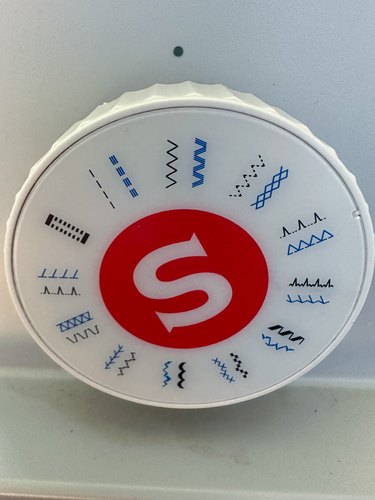 Change your sewing machine to a zigzag stitch. Using a zigzag stitch will allow the sweater to stretch without breaking the stitching.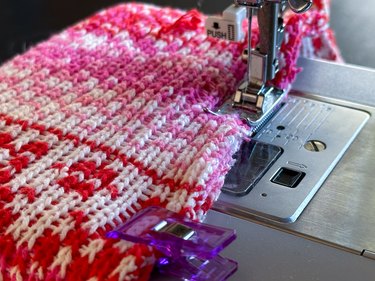 Sew along side and bottom of sweater. Be sure to remove clips as you sew.
Tip
Working on fulfilling your holiday wishlists? Mini hot water bottles with crochet or fleece covers make fantastic and functional homemade gifts. Look for fabric in warm shades of red, orange and brown to create cozy vibes, then tie it together with a festive ribbon. What's more, loved ones can also fill hot water bottles with cold water to help with their aches, pains or minor injuries. Talk about versatile!
3. Mark and sew bottom curves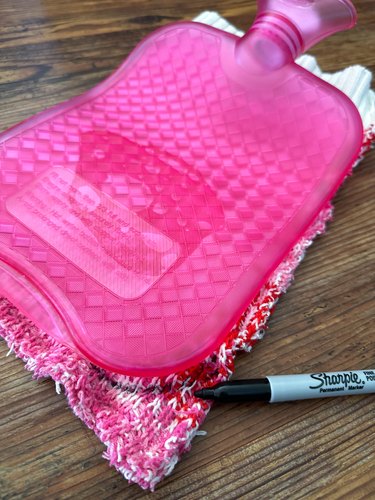 Place water bottle on top of sewn sweater piece. Trace around bottom corner curves with a marker.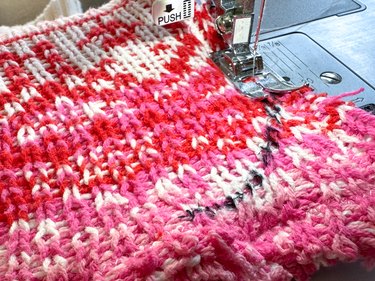 Sew along curves lines with a zigzag stitch.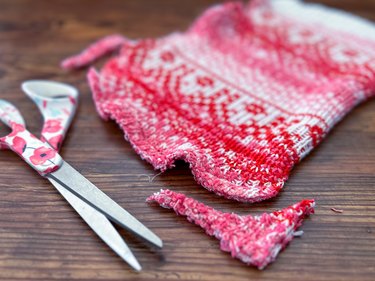 Trim excess sweater fabric from curves.
Turn sweater right side out and press sides and bottom so they lay flat.
Tip
Want to dress up your removable cover even further? Consider embellishing with faux fur, soft fleece borders or pom-poms!
5. Insert hot water bottle and tie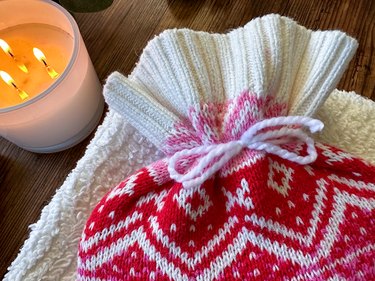 Fill hot water bottle with hot water, but take care to fill it only to about 2/3 capacity. Secure top of water bottle tightly to make it leakproof. Next, slip hot water bottle into cover and fasten snugly with a piece of yarn, string or ribbon.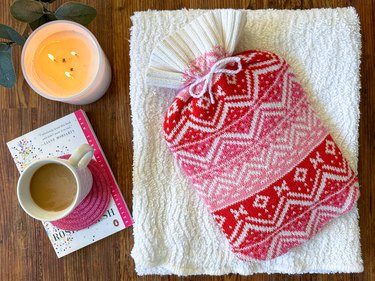 With that, you're all set to snuggle up and get cozy! Whether you're in pursuit of pain relief, on the lookout for a wintertime bed warmer or simply seeking a pretty knitted cover to dress up your favorite hot water bottle, this DIY heating pad alternative in its soft cover will be your favorite companion. So cuddle up, feel the warmth and relish the comforts of your personalized hot water bottle cover.