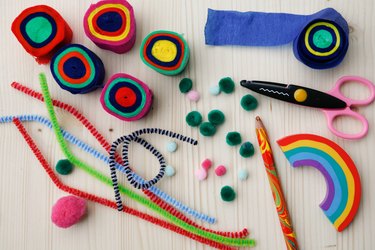 Ever wanted to make your own bouquet of vibrant lilacs in minutes? What about an adorable mini bear? Eager to craft quick and colorful jewelry or whip up finger puppets to keep little ones entertained? It's easy to do all of this and more with the help of an underrated but endlessly versatile craft material: the humble pipe cleaner!
If you're big on affordability ‌and‌ flexibility (literally), you'll adore our roundup of pipe cleaner craft ideas from creative social media DIYers. There's a little something for everyone here, from cute pipe cleaner animals to wearable art made using pipe cleaners. The best part? Each idea is beginner-friendly because the pipe cleaner is a reliably beginner-friendly medium—and getting crafty is about having fun, not perfection.
Ready to get bending, folding and twisting to make something special in a matter of minutes? Read on for a collection of awesome pipe cleaner craft projects.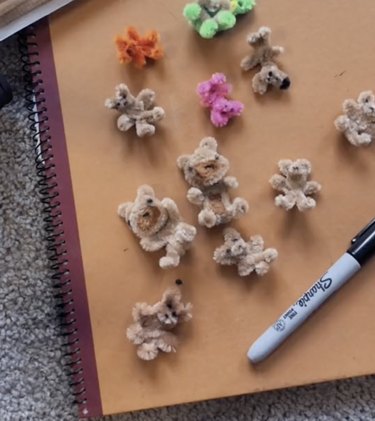 Once you've watched @sammi.kim's quick tutorial, you can churn out a whole pack of miniature pipe cleaner bears in minutes. Each of the (ridiculously cute) animals is made from a single pipe cleaner with no cutting required!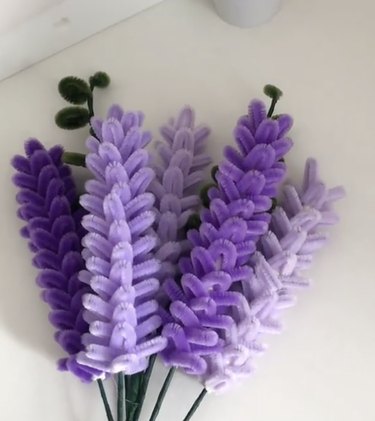 Real lilacs wilt; a bouquet of handmade pipe cleaner lilacs lasts forever. TikToker @cutediyvrolija shares tutorials for a variety of pipe cleaner flowers, including roses, tulips and these easy-peasy lilacs. The petals are made by simply folding pieces of purple pipe cleaner in half. It's a time-consuming craft and not one that's recommended for young kids since the flowers are assembled using hot glue.
3. Pipe Cleaner Bracelets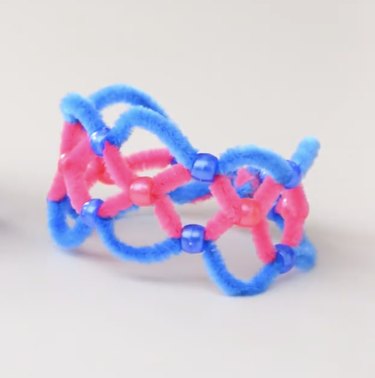 When you keep the right craft supplies around, you can make DIY jewelry to match any outfit. The woven pipe cleaner bracelet demo that @one_little_project shared on Instagram requires nothing but four colorful pipe cleaners and some pony beads. You could easily adapt this technique to make headbands too.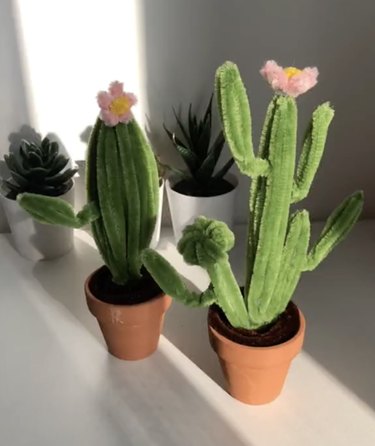 Here's the problem with learning to make potted cacti out of pipe cleaners ... just kidding! There are no problems, and these are adorable! Check out the TikTok @cuteafundiy shared for an overview of the process. Naturally, you're going to need a bunch of green pipe cleaners—the fuzzier, the better.
5. Pipe Cleaner Butterfly Rings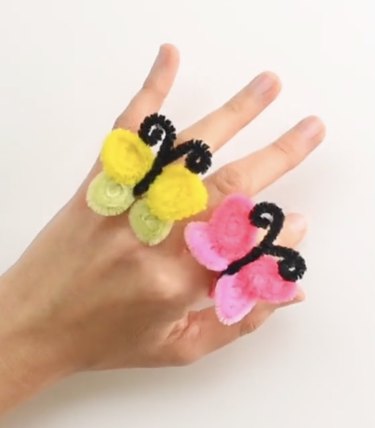 Kids of all ages are going to love making pipe cleaner rings shaped like butterflies, but plenty of adults will be equally charmed by these friendly looking little critters. Mix and match colors to make a whole kaleidoscope of butterflies for your fingers. Check out @onelittleproject's simple TikTok demo to learn how.
6. Pipe Cleaner Sweet Treats
How sweet are these pipe cleaner ice cream treats from TikToker @diyhandmade77? We love the way pipe cleaners are used to make up just about every element of the project, including the tan ice cream cone base and the chocolate straws. Hot glue helps tiny beads stick to the top to form "sprinkles." The finished result almost looks good enough to eat (though we definitely don't recommend eating pipe cleaners)!
7. Pipe Cleaner Finger Puppets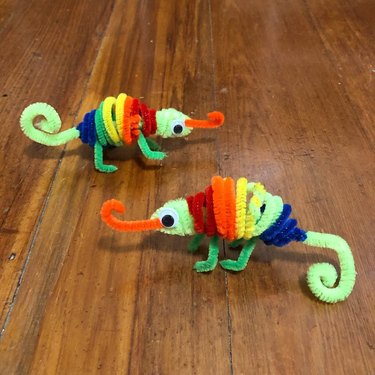 Finger puppets are a timeless form of entertainment for kids of all ages, and pipe cleaner chameleons are bound to be a hit. Check out the photos @simply_bea shared on Instagram for an overview of the method. They chose a rainbow palette, but your chameleons can be any color.
Whip up a pile of miniature pumpkins to use as part of your Halloween decor. (How cute would they be as part of an October centerpiece?) The method is super simple, as TikToker @comgo_handmade demonstrates. All you really need is a marker or spoon handle to wrap the pipe cleaner around.
9. Pipe Cleaner Dragonflies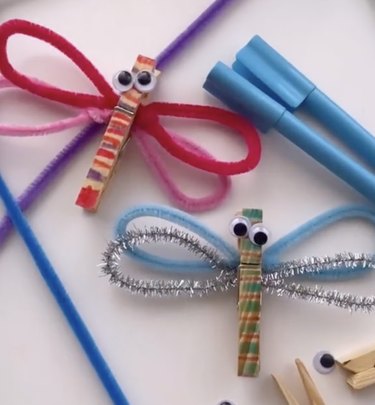 There are some very cute tutorials out there for making pipe cleaner dragonflies with Popsicle sticks, but the method TikToker @the.littles.learn shares is a little more complex and unique with the addition of googly eyes, a clothespin center and sparkly pipe cleaners to form wings. The use of a clothespin eliminates the need for a hot glue gun, making this one of the safest pipe cleaner crafts for kids. We think this project would be even cuter with a few glued-on pompoms!
Now that you have a handy list of fun pipe cleaner craft ideas just waiting to be explored, a single question remains: Which one are you going to try first?