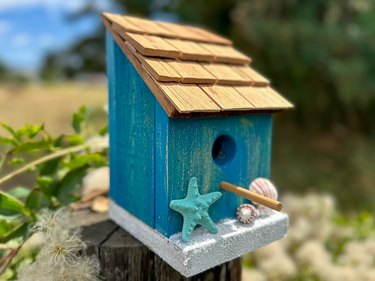 Want to create a beachy getaway in your own backyard? OK, you might not be able to fully recreate a vacation cabin or bungalow on a human-size scale, but you ‌can‌ craft a miniature haven for your feathered friends in the form of a rustic, cottage-inspired bird house!
New to woodworking projects? Don't fear! Our bird house tutorial offers thorough step-by-step instructions, including a cut list and diagram to get you started. You'll also find decorative tips, though we encourage you to personalize your rustic bird house.
Ready to spoil the neighborhood birds with a coastal escape (whether or not you actually live near the coast)? We've got you covered—so let's get started on your new favorite yard art. After all, sometimes, the most magical home decor elements are actually found outside!
Video: A Rustic Cottage Bird House Inspired by the Beach
Things You'll Need
14 in. of 1 x 6 tight-knot cedar

20 in. of 1 x 4 tight-knot cedar

4 in. of a 5/16-in. wooden dowel

1 cedar sawn shingle

Downloadable cut list

Measuring tape

Saw

Downloadable diagram

Exterior wood glue

Hammer


1 package 5/8-in. paneling nails

Paint

Foam brush

Shells and small driftwood

Chain (optional)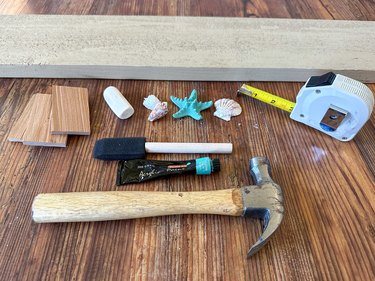 1. Print bird house cut list and diagram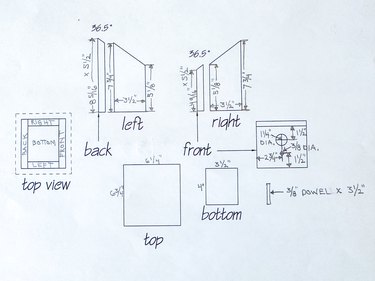 To simplify this project, we've provided a convenient cut list and illustrative bird house plans. To get started, download and print both the cut list and diagram.
2. Measure and cut wood pieces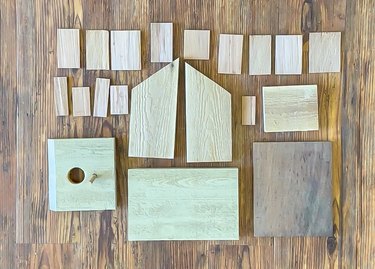 Refer to the cut list as you measure and mark the 1 x 6 cedar plank for both the front and back sections of the wood bird house. Apply the same approach to the 1 x 4 cedar plank, which will form the sides and bottom. Measure and mark the top section of the bird house according to the dimensions of the cedar sawn shingle. The remaining portion of the shingle will serve as bird house shingles. Utilize a saw to precisely cut all pieces to the designated lengths.
Tip
More advanced woodworkers might choose to use barn wood or other reclaimed wood (we encourage you to clean out your existing wood pile and recycle what you have!) to complete this beach-themed nesting box. Just be sure to pay attention to wood quality and sizing.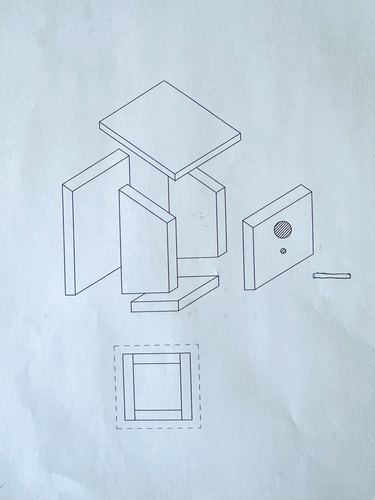 Refer to the provided diagram as you assemble the bird house. The process is much like putting together a puzzle.
Prior to nailing joints together, apply exterior wood glue to each connection point. This extra step not only enhances durability but also bolsters resilience against the elements of the great outdoors.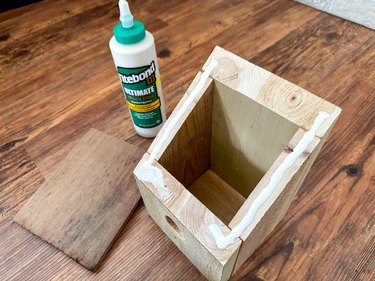 Use a hammer to nail all pieces together.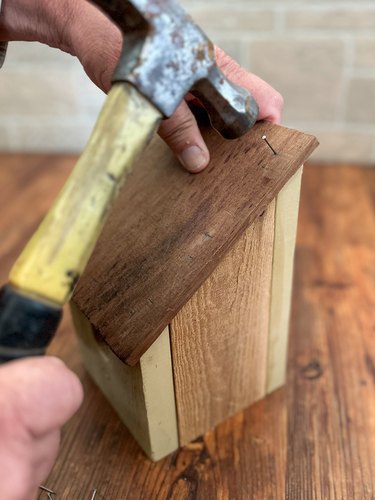 What size should a bird house hole be?
This functional bird house is made for small birds, though the hole size of your bird house should align with the specific bird species you intend to attract.
For chickadees, nuthatches, warblers, woodpeckers and wrens, opt for a 1.25-in.-diameter hole. A bluebird house requires a slightly larger 1.5-in. opening. House sparrows, on the other hand, favor a 1.75-in. entrance. Enlarging the hole to 2 in. could entice house finches to move in. Flickers and purple martins seek a 2.5-in. opening, while kestrels require a 3-in. hole for nesting. Should your aim be to attract an owl, go bigger with a 6-in. hole size.
The possibilities are endless!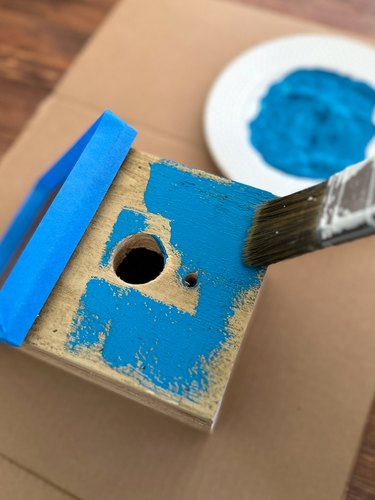 Prepare the paint of your choice, selecting hues that resonate with your vision (and those beachy vibes!). We opted for a soothing cottage blue shade. Once you've painted, use a rag to gently wipe off a portion of the paint for a charming weathered appearance.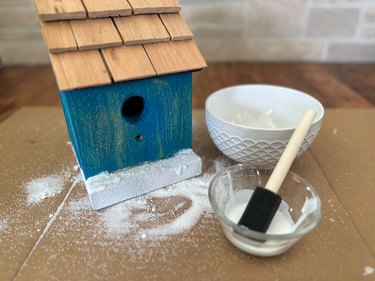 Adorn your unique bird house with shells, sand, driftwood and other beach-combing finds. Make it into a hanging birdhouse by adding a chain and hanging it from a fence or tree in your outdoor garden area. Of course, no bird beach is complete without a swimming space, so check out our DIY glass bird bath tutorial for a finishing touch.
From weathered textures to charming details, this project encapsulates the essence of a serene shoreline getaway right in your backyard—no travel expenses necessary! Whether you're hoping to attract cozy bird nests or to simply add beach-inspired fun to a more rustic garden space, this dreamy design won't disappoint.
Looking for more outdoor decor ideas or garden bird houses? Check out our roundup of DIY rustic bird houses, including selections made with metal roofs, colorful creations that double as folk art and even a log cabin bird house!