If you're a fan of midcentury modern style but don't want to spend top dollar tracking down genuine vintage glassware, you've come to the right place! We'll show you how to transform a thrifted punch bowl set into a mid mod masterpiece with this groovy tutorial.
With a little bit of creativity and some elbow grease, you can turn a low-cost treasure into a stylish statement piece that's perfect for hosting loved ones at a retro-themed party or simply adding a touch of vintage charm to your home decor. So grab your paintbrush, whip up a batch of fresh fruit punch and let's get started on this funky and fun DIY project!
Video: Transform a Thrifted Punch Bowl Into a Mid Mod Masterpiece
Things You'll Need
Thrifted punch bowl set

Isopropyl alcohol

Painters' tape

Paintbrush or foam brush

Pencil

Food-safe, nontoxic black permanent marker
Tip
When it comes to adding designs to glass, it's important to use the right paint. We suggest FolkArt brand enamel glass paint, which will help your design last without fading.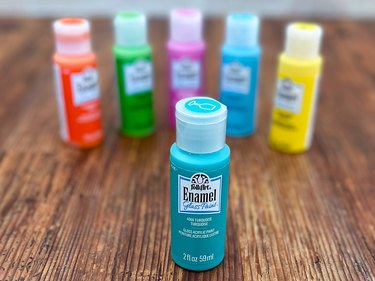 Part 1: Prepare Punch Bowl Set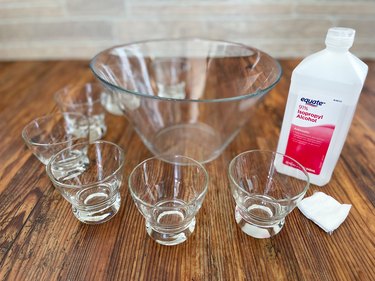 Whether you're using a punch bowl you already had on hand or picking something up from the thrift store, let's be real: That bowl probably has its fair share of dust bunnies. To start, give it a good scrub in warm, sudsy water and then follow with a splash of isopropyl alcohol.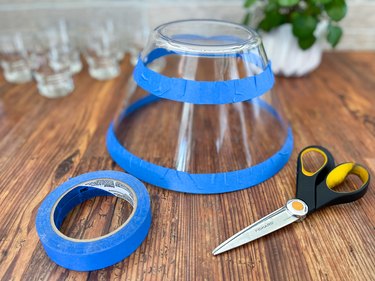 Apply painters' tape to your now-sparkling punch bowl to create a clean line for background color. Stick tape along the top and about a third of the way up from the bottom to make a perfectly prepped canvas for your punch bowl masterpiece.
1. Paint background color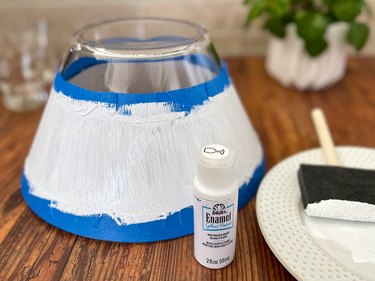 You can choose any background hue your heart desires, but we went with white because we're all about making those shapes pop. And let's face it: Painting a larger area, like the background, can be a pain. That's why we recommend using a wide foam brush to tackle this task like a pro.
Let the paint dry for at least 24 hours. After that, remove the painters' tape gently to avoid damaging your masterpiece. If you're worried about paint peeling off with the tape, carefully run a sharp utility knife along the edge between the paint and tape.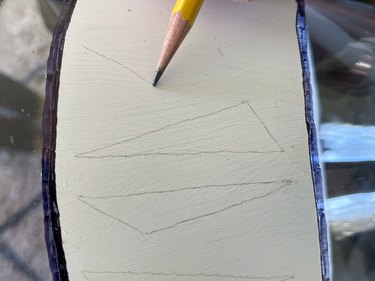 Geometric shapes are all the rage in midcentury modern design. We decided to go with isosceles triangles for our punch bowl but feel free to choose any shape. First, sketch shapes by hand with a pencil. Once the shapes are just right, trace with a black permanent marker.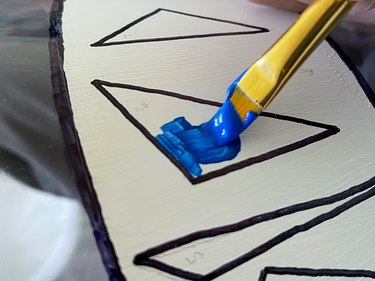 Arrange the paint colors and fill each shape with your favorite hues. If you're feeling adventurous, try alternating colors in any pattern you like. Use this step to let your creativity flow and make your punch bowl unique.
Part 3: Paint Punch Bowl Cups
1. Outline and paint design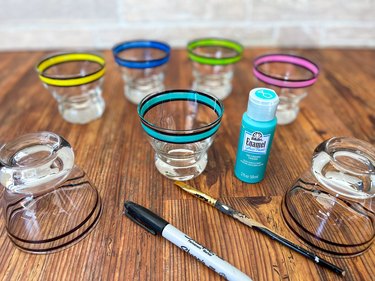 We decided to keep our accompanying cups simple by using colors that matched our punch bowl and scaling back the design. Clean lines are also a signature of midcentury modern style, so we went with snazzy stripes around each cup rim.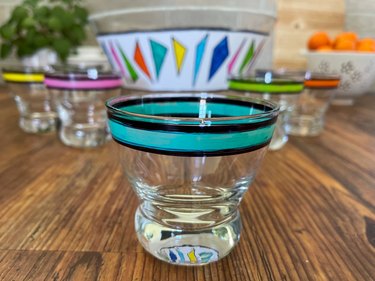 Use a black permanent marker to draw two lines around the top of each glass. Space them about 1/2 in. apart. Use a paintbrush to fill in the spaces between lines using a different color for each cup.
Part 4: Cure Punch Bowl Set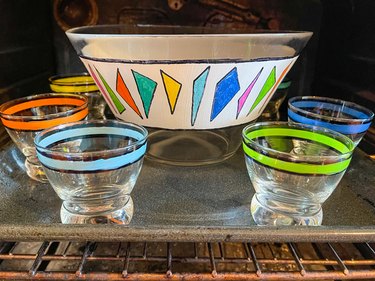 To ensure your punch bowl can survive a trip through the top rack of your trusty dishwasher, give the paint time to dry for at least one hour. This will help seal in your hard work and keep those colors looking groovy.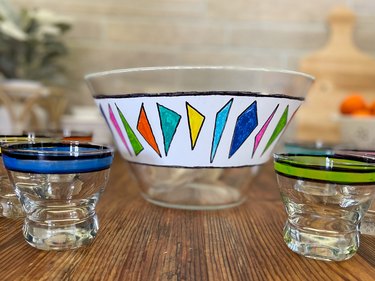 Place the punch bowl set in a cool oven. Set the heat to 350°F and then bake for 30 minutes. Make sure you let everything cool off in the oven before removing to avoid any unwanted mishaps. Once you're all set, remove it from the oven and get ready to serve up some serious style at your next party!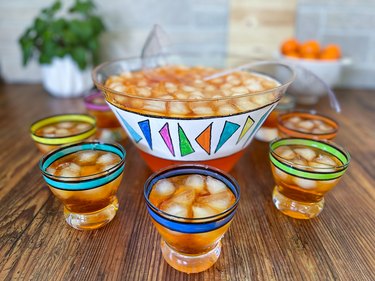 Who knew that a dusty old punch bowl could be transformed into such a sleek and stylish statement piece? This mid-mod-inspired gem will have guests asking, "Where did you get that?!" Next time you're browsing at the thrift store, keep your eyes peeled for a punch bowl and remember this tutorial. Trust us—your home decor game will thank you. Cheers to upcycling and creating something new out of something old!