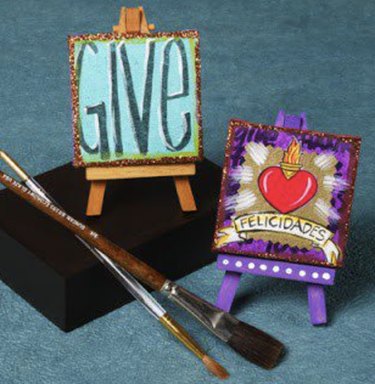 When I first started hosting Thanksgiving dinners, I went all out with the table setting, trying desperately to make my dining space look like a Pottery Barn showroom! But now, with young children and aging parents surrounding this treasured meal, I long for a more nostalgic, approachable atmosphere.
So, how do you make your Thanksgiving table low-key while still giving it that special look and feel? We turned to Kathy Cano-Murillo, the author/crafter/designer behind CraftyChica.com, for ideas on creating a Thanksgiving table that focuses on gratitude, family and connection. "One of the reasons I love big get-togethers like Thanksgiving is because it offers the opportunity for storytelling and ways to carry on family legacies to future generations," says Kathy.
Read on for Kathy's quick and easy tips for a more gratitude-filled Thanksgiving!
"One of the reasons I love big get-togethers like Thanksgiving is because it offers the opportunity for storytelling and ways to carry on family legacies to future generations." —Kathy Cano-Murillo, aka the Crafty Chica
Idea 1: Make a photo place mat
While Kathy loves a beautiful table setting like anyone else, she encourages details that will get your guests talking, reminiscing and most importantly, laughing. "We get into the mindset of needing to have an elegant table setting, but the main thing is you want people to feel comfortable and talk to each other," Kathy says. "A lot of people have the kids table and then the adults table, but try and find a way to bring those conversations together."
To do this, Kathy suggests creating your own place mat using family photographs—both current and past ones. Then, on an 11 by 14-inch piece of construction paper, glue copies of the pictures. Make one for each of your guests. When you're finished, laminate them to be used for future holidays. "The year I first did this, my guests really loved it because it got us talking about our elders who had passed away," Kathy recalls. "It was a way to remember them and bring them into the environment by telling joyful, funny stories."
Want to get your guests really talking? Add some trivia to your place mats. Random yet fun questions about your relatives' cities of birth, hidden talents or favorite vacation spots will stump even the fiercest Trivial Pursuit champ in your group.
Idea 2: Create a blessings jar
We bet you have a Mason jar or two laying around the house somewhere. Put these to use on your Thanksgiving dinner table by filling them with pre-written questions your guests can use to prompt a fun, lively discussion. "Traditionally during Thanksgiving dinner, families go around the table saying what they're thankful for, and everyone always says 'family,' which is beautiful," says Kathy. "But a jar filled with questions is more personalized and specific. It gets people to open up and fosters communication while learning new things about each other."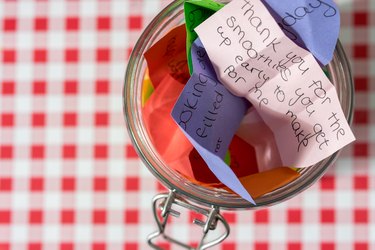 Kathy suggests writing down fun prompts before your guests arrive, such as, "What was your favorite vacation and why?" or "What is your favorite holiday memory?" Once you have all your questions jotted down, fold them up so no one can see what's on them and place them inside glass jars at the center of the table. Then, throughout dinner, encourage your family members to take turns pulling out a paper and answering each question!
Idea 3: Design gratitude place cards
Even if everyone seated around your Thanksgiving table knows one another, think about adding a fun, personal touch to seating arrangements by creating plus-size gratitude place cards. The twist? Instead of adding loved ones' names, label each setting with a feeling—or better yet, a command!
For example, Kathy creates unique place cards by painting words on mini canvases about 3 by 3 or 3 by 4 inches in size using a metallic marker or paint pen. The words are related to the theme of gratitude but also include directions for guests. "If I write the word 'relax' and someone chooses to sit next to that place card, they are reminded to do that during our celebration." It'll also give your guests yet another topic of conversation!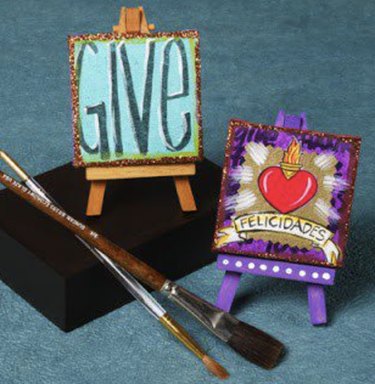 Happy feasting...and conversing!