When you're giving an important presentation, a clean whiteboard is an essential tool to make your demonstration shine above all the rest. However, after countless drawings, lists, schedules and brainstorming ideas, whiteboards tend to appear slightly worn, with ghosts of previous projects lurking on the not-so-white surface. Yikes! Ain't nobody got time for a dirty whiteboard! We've got you covered with these cleaning hacks to help keep your dry-erase board looking new or to help revamp an old board to its original shine.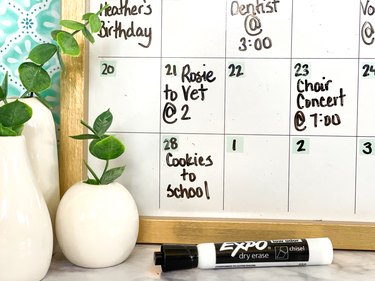 Most whiteboards come with a special eraser specifically for cleaning dry-erase marker lines from the board. These work wonderfully at first, but over time, your board will need a little more help to keep it sparkling and looking new. If your eraser isn't working as well as it did in the beginning, there are some alternatives that will work just as well. Shake things up a bit by using colorful felt squares, socks, makeup remover pads, washcloths, gloves or even pieces of pre-loved sweatshirts or sweatpants. These ideas are especially fun if you're using whiteboards with children.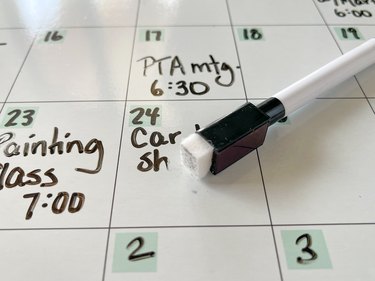 Before delivering your meaningful message to your audience, remove old dry-erase marks and refresh your whiteboard using any kind of glass cleaner. Simply spray your board with a small amount of glass cleaner and wipe it clean with a paper towel or microfiber cloth. You won't need to use this every time you erase something, but to bring your whiteboard back to its original glory, this is a game changer.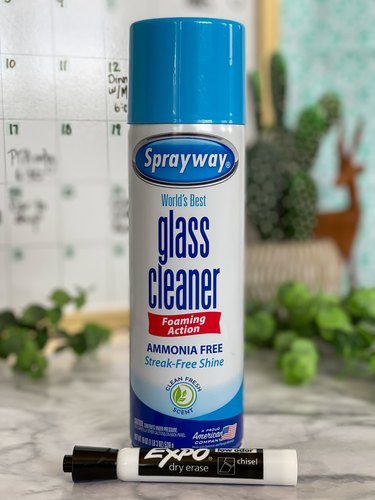 3. Baking Soda and White Vinegar
If you're working from home and using your board to present ideas and projects remotely, a clean whiteboard is as close as your kitchen cupboards. To make a DIY whiteboard cleaner, mix a little baking soda and white vinegar in a small bowl, dip a paper towel or soft cloth in the mixture and rub in a circular motion until all the smudges are gone. You'll have a clean board in no time.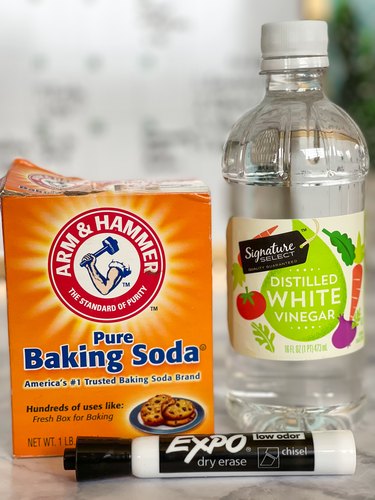 What? Toothpaste? Yep, you heard us right — toothpaste isn't only for your teeth anymore. Use your tube for another effective alternative for cleaning your dingy whiteboard. Just dab a little toothpaste on a clean cloth and wipe away those stubborn, ghostly dry-erase marks on your whiteboard. Use a damp cloth to get rid of any toothpaste residue and your board will be minty fresh.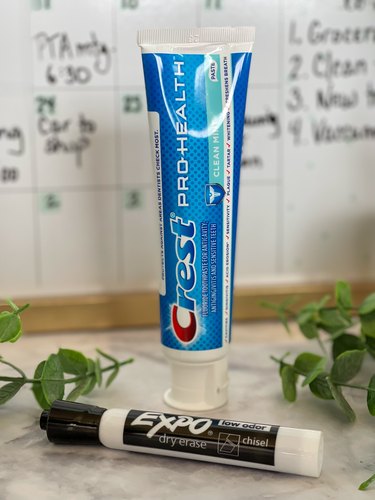 5. Whiteboard Cleaning Wipes
Those who travel to conferences, seminars and classes might want to consider purchasing premade whiteboard cleaning wipes to maintain the dry-erase boards between meetings or classes. The wipes are soaked in a cleaning solution meant specifically for whiteboards and come with a closable dispenser cap. These are fairly inexpensive and come in a package similar to face wipes. They are easy to carry with your dry-erase markers and other supplies and won't leak or spray inside your bag.
6. Whiteboard Spray Cleaner
For high-traffic whiteboards that need to be cleaned often, a liquid cleaner in a spray bottle meant specifically for whiteboards is a good option. This type of cleaner will effectively remove ghosting and stubborn stains from the surface of a well-used board.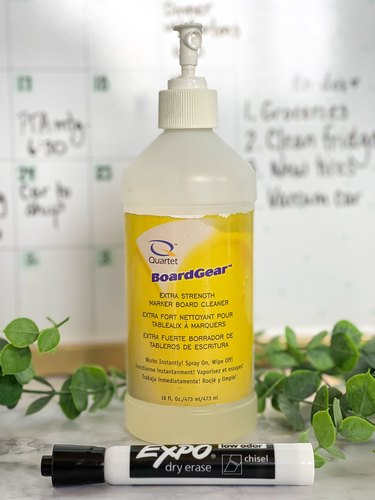 7. Removing Permanent Marker From a Dry-Erase Board
Yikes! It's happened to most of us. We reach for that marker without thinking, and as we make that first line, we smell the pungent odor of a permanent marker. With horror, we think it's too late — the whiteboard is ruined, and those permanent marker stains will be there forever. We're here to give you hope. You don't need to panic or feel horrible. The solution is simple. Just draw over the mark made by the permanent marker with a dry-erase marker and then erase it like you normally would and the lines will disappear before your eyes. It is a pretty incredible fix!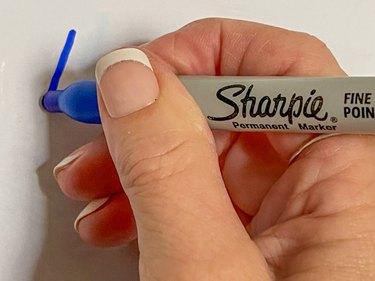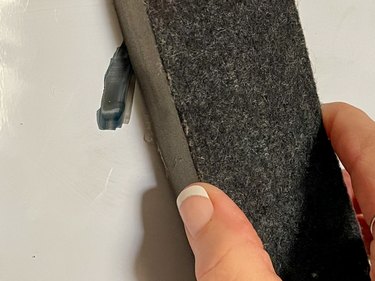 Your bathroom cupboards will also provide you with an inexpensive whiteboard cleaning hack. Most people have a bottle of hydrogen peroxide in their medicine cabinet. Who knew that along with being a good mouthwash and mild antiseptic, hydrogen peroxide will clean your whiteboard? Yes, it's true. Just apply a little bit of hydrogen peroxide to a clean cloth and wipe your board clean.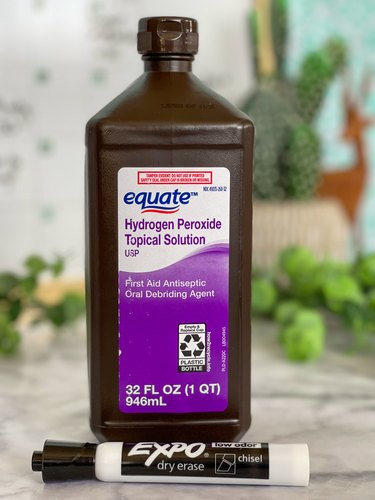 Another bathroom cupboard staple that will act as a good cleaning agent and help clean stubborn stains from a whiteboard is nail polish remover. As long as the remover contains acetone, you can give your whiteboard a good cleaning by moistening a clean cloth with the nail polish remover, rubbing it over the discolored areas, and rinsing with a damp cloth. Your board will be fresh and sparking clean.
Open your bathroom cabinet one more time to get started on another whiteboard cleaning hack. Pull out your isopropyl alcohol that you usually use for cleaning cuts and scrapes, pour a little into a bowl and mix in a bit of water. Dip a clean cloth into the mixture and wipe it on your whiteboard to get rid of ghosting from repeated dry-erase marks. Wipe off any excess residue with a clean, damp cloth. Remember a word of warning about using rubbing alcohol: This should only be used once in a while. If this cleaning hack is used every day, it will eventually ruin the lubricating layer of your whiteboard.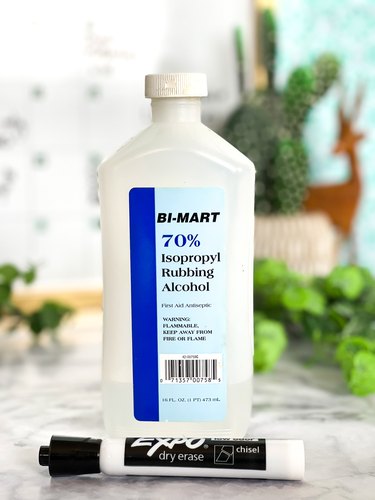 You can also add WD-40, hand sanitizer, a Mr. Clean Magic Eraser, dish soap, anti-bacterial wipes, or even hair spray to the list of cleaning hacks. Just keep in mind that the best way to avoid any sticky buildup on your dry-erase board is to wipe your board with a clean, damp cloth after using any of these products. Happy cleaning!